Advancing Environmental Sustainability in the Beverage Sector Through Collaboration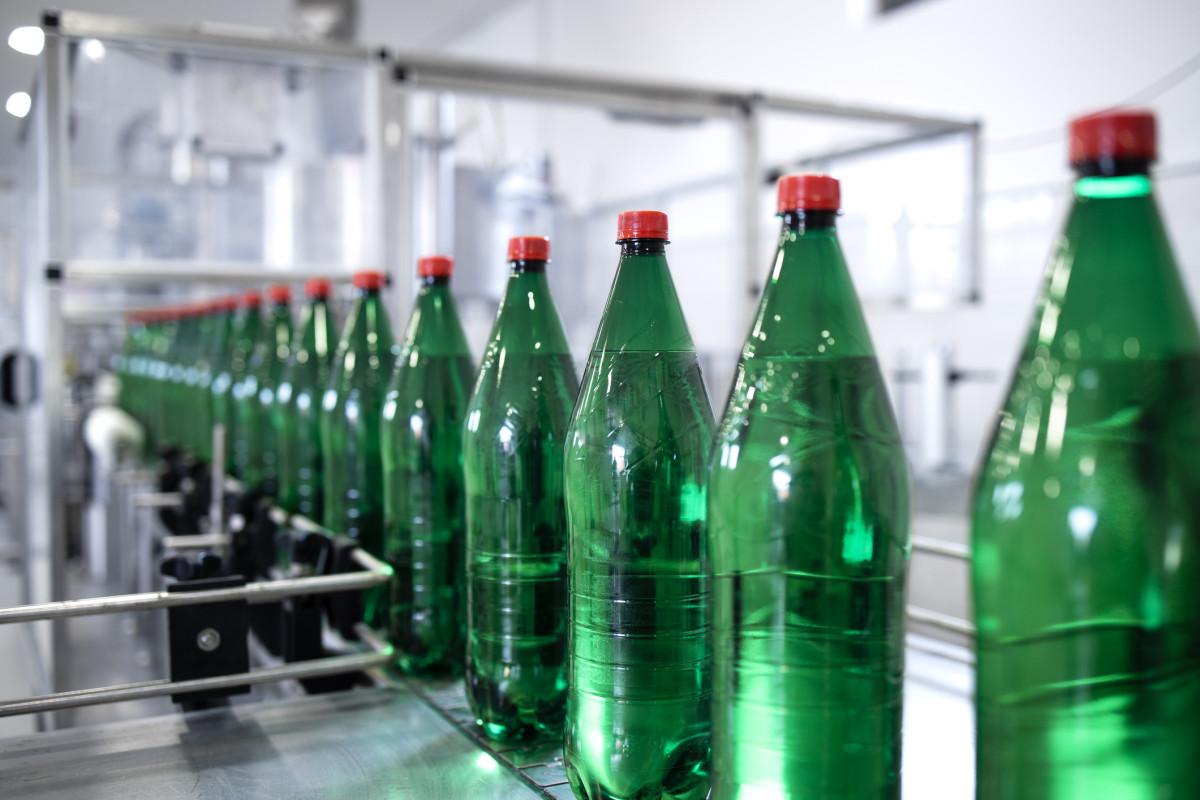 Advancing Environmental Sustainability in the Beverage Sector through Collabora…
Today, consumers are increasing their demand for more sustainability in the products they purchase. This extends to beverage companies, and we don't just mean their packaging. Consumers want to see that companies are concerned about their environmental impact and doing something to curb it – whether that means focusing on better beverage container recycling options, using sustainable agriculture, or restoring clean drinking water to a community after creating their beverages there.
According to the 2022 Deloitte Sustainability and Consumer Behavior Study, "More consumers are also being more proactive in their pursuit of adopting a more sustainable lifestyle, whether by choosing brands that have ethical or environmentally sustainable practices and values, or by no longer purchasing certain products because they have concerns around the brand's ethical or sustainability practices or values."
Since consumer behavior is important for driving trends in industries across the world, including in the beverage sector, it makes sense more companies are turning their eye toward better sustainability practices. As a company, it's vital to assume a proactive approach to reduce impact on the environment – which not only keeps in line with many consumers' desires, but also helps the planet as a whole. But, what if your beverage company doesn't know where to start?
The Starting Point: Collaboration
Companies don't have to go it totally alone anymore. The Beverage Industry Environmental Roundtable (BIER) is a technical coalition formed in 2006. It is made up of leading global beverage companies working together to advance environmental sustainability within the beverage sector. The idea behind this coalition is to act as a common voice among the beverage sector.
BIER members work together to boost environmental sustainability practices across their own companies, as well as influence global environmental policies and standards and implement changes up and down the supply chain from grower to manufacturer to consumer.
By focusing on this, BIER aims to affect sector change through work focused on water stewardship, energy efficiency and climate change, beverage container recycling, sustainable agriculture, and ecosystem services. This has led to developing best practices that help guide the industry toward a better, cleaner, more sustainable future in beverage manufacturing.
Recent BIER Work
Here is a look at some of BIER's recent work.
Benchmarking Study 2021
Without comparison, it's hard to know where beverage companies stand. BIER just completed its 11th global benchmark study, which looked at quantitative and qualitative research of water, energy, and emissions efficiency in the beverage industry.
The 2021 Benchmark study indicated progress across 16 years and nearly 2,000 facilities worldwide. For example, the study showed improvements in water, energy, and emissions intensity rations by 7%, 11%, and 17% respectively from 2015 to 2020. This indicates that the beverage industry hears their consumers, as they are taking a proactive approach to improving their business performance while also mitigating their environmental impacts worldwide.
Learn more about the 2021 Benchmark Study
Greenhouse Gas (GHG) Emissions Sector Guidance
Originally published in July 2019, the Beverage Industry Greenhouse Gas (GHG) Emissions Sector Guidance provides beverage companies with more supplemental help specific to their sector. This extra guidance helps align companies in the beverage sector with global GHG reporting protocols, as well as promotes additional consistency, accuracy, and leadership across the sector.
In early 2022, BIER released the fourth version of this guidance, and it comes with important updates regarding GHG data collection, estimation, and reporting guidelines. BIER makes it a commitment to continue to update this guidance as new standards and protocols become final. That way, the beverage industry can respond as needed to these changes.
Learn more about the Beverage Industry Greenhouse Gas (GHG) Emissions Sector Guidance v 4.2. and download your own copy
Principles Of World Class Water Stewardship
Recognizing that beverage companies are in a unique position to catalyze global water stewardship by engaging with and influencing their many stakeholders, including suppliers, customers, governments, communities, and consumers worldwide, BIER developed Six Principles of World Class Water Stewardship. The principles serve as a common framework to help guide and inspire companies to achieve World Class Water Stewardship and align with the United Nations Sustainable Development Goal #6: ensuring availability and sustainable management of water and sanitation for all.
Learn more by downloading your own copy of the Six Principles of World Class Water Stewardship
Decarbonization Playbook for Small and Medium Suppliers
In response to the interest across the world in decarbonizing and moving toward lower carbon economies, BIER published in 2020 The Facility Decarbonization Playbook to guide beverage manufacturing plants toward systematically decarbonizing their operations. As a continuation of that effort, The Decarbonization Playbook for Small and Medium Suppliers was published in 2022.
Recognizing that small/medium suppliers form a critical component of beverage manufacturers global supply chains and may have less resources, BIER members developed the playbook to support suppliers with their decarbonization strategy.
The guide aims to erase the mystery surrounding the decarbonization process – specifically for small or medium-sized suppliers - by providing straightforward short-term actions these facilities can take to reduce their climate impact significantly.
Learn more and download your own copy of the Decarbonization Playbook for Small and Medium Suppliers
Read more about other BIER resources and projects at https://www.bieroundtable.com/.
Be Part of the Solution
Each BIER member brings demonstrated technical expertise, ambition to collaborate, and shared commitment to shaping the future of environmental sustainability within the beverage sector and supply chain.
If you're part of the beverage industry and want to help advance the sector's environmental sustainability and collaborate to help form more sustainable companies and solutions within the industry, we've saved you a seat at the table.
BIER is facilitated by Antea Group USA.
About Antea Group
Antea®Group is an environment, health, safety, and sustainability consulting firm. By combining strategic thinking and multidisciplinary perspectives with technical expertise, we do more than effectively solve client challenges; we deliver sustainable results for a better future. We work in partnership with and advise many of the world's most sustainable companies to address ESG-business challenges in a way that fits their pace and unique objectives. Our consultants equip organizations to better understand threats, capture opportunities and find their position of strength. Lastly, we maintain a global perspective on ESG issues through, not only our work with multinational clients, but also through our sister organizations in Europe, Asia, and Latin America and as a founding member of the Inogen Alliance.