Acumen America Makes Its First Financial Inclusion Investment Under New Partnership With Metlife Foundation
First investment, EarnUp, helps low-income Americans manage their debt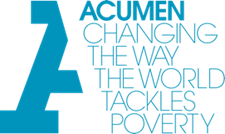 First investment, EarnUp, helps low-income Americans manage their debt
New York, N.Y., January 9, 2018 /3BL Media/ — Acumen, the nonprofit global venture fund, today announced its first financial inclusion investment under its Acumen America portfolio. Launched in 2016, Acumen America invests in social enterprises addressing the problems of poverty in the United States with a focus on the sectors of health care, workforce development and financial inclusion.
There are nearly 47 million people living in poverty in the U.S. Roughly 43 percent of Americans struggle to pay their bills, and many more face volatility in their lives despite working full-time jobs. Current financial offerings tend to be expensive and do not fulfill the needs of low-income populations.  Acumen's financial inclusion portfolio will focus on innovative products and services that build economic resilience and financial strength for low-income Americans.
"The wealth gap is larger than it has ever been," said Amon Anderson, Associate Director of Acumen America. "Acumen is building a portfolio of companies leveraging technology for lower costs and exploring innovative design and distribution channels to reach low-income communities with high-quality financial services. We are working toward a world of greater financial stability, protection and prosperity for Americans traditionally underserved." 
Acumen America's first investment, EarnUp, is a consumer-first platform that helps people optimally manage and pay down their debt. Consumer debt in the U.S is at a record high with roughly 200 million Americans burdened with debt from student loans, mortgages, credit cards and more. With more than 60 percent of Americans living paycheck-to-paycheck, low-income citizens struggle to pay off debt in an opaque and complex loan payment system. High-debt burdens, which increase the likelihood of default and higher interest rates, disproportionately affect low-income families and households of color, exacerbating the challenge of establishing financial health and stability.
"Acumen is a global pioneer in delivering financial empowerment to low-income communities," said Nadim Homsany, Co-Founder and President of EarnUp. "We are honored to partner with Acumen and Metlife Foundation to continue the vital work of delivering technology solutions to transform the financial lives of underserved Americans.
EarnUp consolidates a person's loans in one place and makes their payments for them in a manner that reduces outstanding debt at the fastest rate possible. The platform also aligns each person's loan payments with his or her income schedule, eliminating the significant stress of budgeting limited resources, and puts a few dollars aside for future payments whenever the person can afford it. Since its launch in 2015, EarnUp has helped Americans manage over $1 billion in consumer loans. 
Acumen America's financial inclusion portfolio is solely supported by MetLife Foundation, which was founded on the belief that everyone needs access to the right financial tools to achieve their goals. MetLife Foundation, which works in both developed and developing economies to expand and improve financial services, awarded Acumen America with a $5 million grant to advance its investment work in financial inclusion.
"Impact investing, combined with philanthropic support to organizations dedicated to building greater financial stability and protection for underserved, lower-income individuals and communities, are important ways that MetLife Foundation can make a sustained impact in communities," said Dennis White, President and CEO of MetLife Foundation. "We're excited to partner with Acumen America on building this important portfolio of innovative companies."
Media Contacts
Carolyn Bielfeldt, Head of Content and Media Relations
Email: cbielfeldt@acumen.org
Phone: 646.747.3968
About Acumen
Acumen is changing the way the world tackles poverty by investing in companies, leaders and ideas. We invest patient capital in businesses whose products and services are enabling the poor to transform their lives. Founded by Jacqueline Novogratz in 2001, Acumen has invested more than $111 million in 104 companies across Africa, Latin America, South Asia and the United States. We are also developing a global community of emerging leaders with the knowledge, skills and determination to create a more inclusive world. In 2015, Acumen was named one of Fast Company's Top 10 Most Innovative Not-for-Profit Companies. Learn more at www.acumen.org and on Twitter @Acumen.
About MetLife Foundation
MetLife Foundation was created in 1976 to continue MetLife's long tradition of corporate contributions and community involvement. Since its founding through the end of 2017, MetLife Foundation has provided more than $783 million in grants and $70 million in program-related investments to organizations addressing issues that have a positive impact in their communities. In 2013, the Foundation committed $200 million to financial inclusion, and our work to date has reached more than 3.5 million low-income individuals in 42 countries. To learn more about MetLife Foundation, visit metlife.org. 
About EarnUp
EarnUp is a Forbes Fintech 50 winner offering a consumer-first platform that intelligently automates loan payments and identifies earning opportunities for the 200 million indebted Americans. EarnUp puts a few dollars aside for loans when consumers can afford it — then makes timely payments to help consumers get out of debt faster. Based in San Francisco, EarnUp is backed by prominent venture capital firms SignalFire, Blumberg Capital, Kapor Capital, Correlation Ventures, Camp One Ventures, and Fenway Summer Ventures, plus other leading angels and entrepreneurs. For more information, visit www.EarnUp.com, email hello@earnup.com, and follow on Twitter @EarnUp.