ACHIEVE GREATER | Northern Trust Releases 2016 Corporate Social Responsibility Report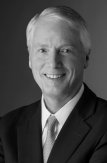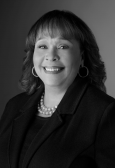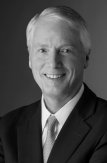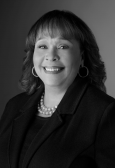 "At Northern Trust, we believe organizations with a demonstrated commitment to corporate social responsibility create greater value for shareholders and key stakeholders." -
Frederick H. Waddell, Chairman and Chief Executive Officer, Northern Trust
We are pleased to present our seventh Corporate Social Responsibility (CSR) Report prepared using Global Reporting Initiative (GRI) standards. At Northern Trust, we believe organizations with a demonstrated commitment to corporate social responsibility create greater value for shareholders and key stakeholders. To achieve this, we have aligned our CSR efforts with our guiding principles of service, expertise and integrity. Through these principles, we are dedicated to meeting the evolving needs of our clients, shareholders and other key stakeholders through innovative and ethical business practices. Above all, we aim to serve as a responsible corporate citizen in the diverse communities and environments in which we live and work.
In 2016, we conducted our biannual refresh of our material aspects as part of our ongoing practice of stakeholder engagement. This process helped inform the pillars of our CSR strategy: Core Aspects, Partners, Shared Value and Sustainable Products. These pillars are the foundation that will support the growth of our business for years to come, and they will allow us to continue to "Achieve Greater" on behalf of all of our stakeholders.
Northern Trust's more than 17,000 employees serving our clients around the globe bring enthusiasm and expertise to improving our society and environment with integrity on a daily basis.
Highlights of our 2016 work include:
• Named one of the World's Most Ethical Companies for the third consecutive year
• Maintained a Community Reinvestment Act (CRA) rating of "Outstanding"
• Received an award of "Tier 1 status" by the Financial Reporting Council
• Sponsored our first Hiring our Heroes Corporate Fellowship Program We are proud of our work and the impact it has on our employees, clients, shareholders and other key stakeholders.
We thank them for their contributions to our success in 2016 and look forward to our future collective achievements. Thank you for your interest in our CSR journey.
Download the full report and learn more about CSR at Northern Trust