44,600 Nonprofits Supported Through Benevity's Platform on GivingTuesday 2020
More than $55 million was donated on December 1, 2020, showing continued impact and momentum through global corporate purpose programs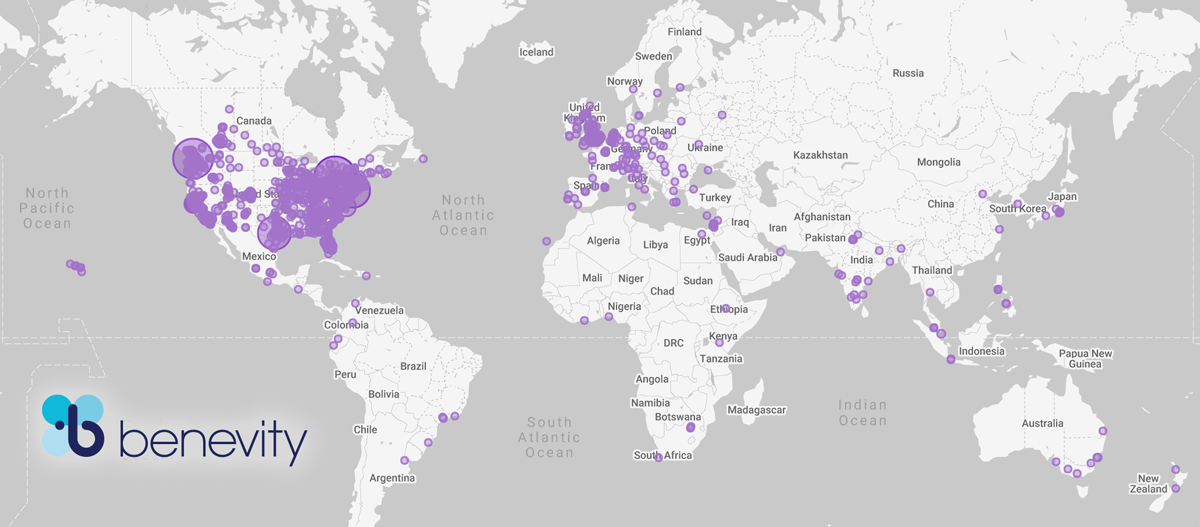 CALGARY, Alberta, December 3, 2020 /3BL Media/ – Benevity, Inc., the leading provider of global corporate purpose software, today announced that $55.5 million was raised on GivingTuesday 2020 (December 1, 2020) through its platform, an increase of 61 percent over the $34 million raised in 2019. This number is expected to increase as the dollars committed through companies' payroll systems — the most cost-effective way to donate — make their way to 44,600 nonprofits.
In addition to the dollars donated, more than 100,000 volunteer hours and 1,200 positive actions were also logged, contributing to 400,000 acts of Goodness tracked through the Benevity platform on GivingTuesday.
Overall, more than 62,000 people from more than 400 companies participated in GivingTuesday through the Benevity platform. More than 44 percent of the $55 million was given by individuals while 56 percent were matching dollars from companies. Corporate grants made up around three percent of the total.
This year, GivingTuesday was also recognized on May 5, 2020, as GivingTuesday Now in response to the COVID-19 pandemic. Benevity recognized the occasion by releasing a special COVID-19 Relief Report, which demonstrated how more than 500 companies and 450,000 of their people drove $640 million in donations, 786,000 volunteer hours, 53,000 small acts of Goodness and 8,648 corporate grants to support 79,000 global causes in just 8 weeks.
About Benevity
Benevity, a certified B Corporation, is a leader in global corporate purpose software, providing the only integrated suite of community investment and employee, customer and nonprofit engagement solutions. A finalist in Fast Company's 2020 World Changing Ideas Awards, many iconic brands rely on Benevity's cloud solutions to power their purpose in ways that better attract, retain and engage today's diverse workforce, embed social action into their customer experiences and positively impact their communities. With software that is available in 20 languages, Benevity has processed more than 6 billion dollars in donations and 34 million hours of volunteering time, 275,000 positive actions and awarded over one million grants to 300,000 nonprofits worldwide. For more information, visit www.benevity.com.