4 in 5 Asia Pacific Consumers Have Experienced Effects of Climate Change and Recognize the Importance of Environmental Sustainability
Herbalife Nutrition launches its Asia Pacific Simply Recycle Challenge to encourage collective action against climate change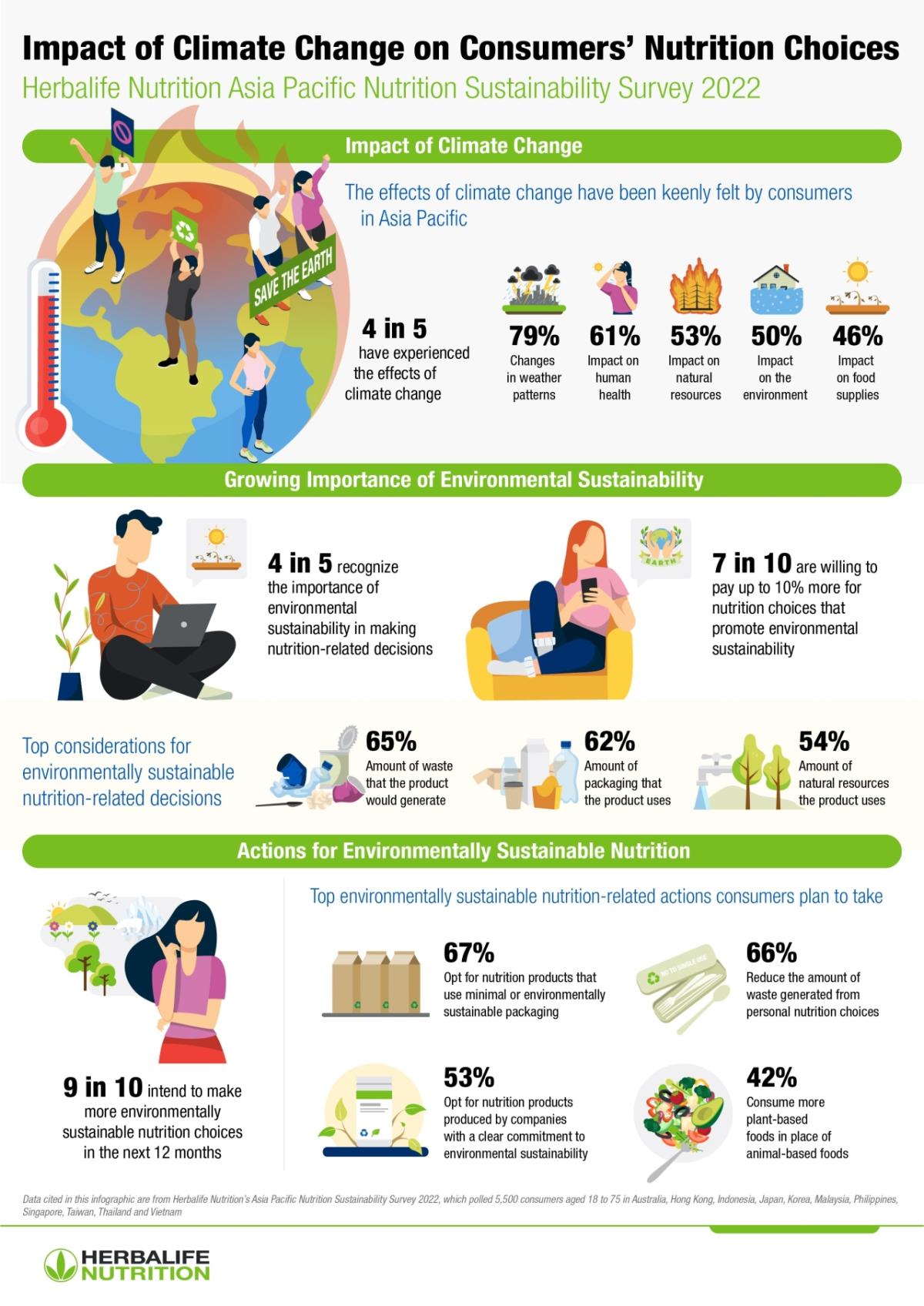 Originally published by Viet Nam News
To further expand its commitment to environmental sustainability, and address consumers' growing desire for making sustainable nutrition choices, Herbalife Nutrition launched the Asia Pacific Simply Recycle Challenge on World Environment Day 2022 (June 5). The Challenge, which is organized as part of the company's Go Green initiative in Asia Pacific from June to August, encourages Herbalife Nutrition distributors and independent Nutrition Clubs owners across the region to recycle their used Herbalife Nutrition product canisters. This recycling program will not only help increase recycling capacity in Asia Pacific markets, but will also contribute to global reforestation efforts. For every 25 Herbalife Nutrition product canisters recycled, one tree will be planted through the partnership with the global non-profit organization One Tree Planted.
The new recycling program is an addition to Herbalife Nutrition's ongoing efforts to eliminate negative environmental impacts. In its Global Responsibility Report: Nourishing People and the Planet launched last year, the Company discussed its goals to reduce the use of plastic and use more recycled materials like PCR (post-consumer resin) in its Formula 1 canisters, while also decreasing the overall amount of packaging for its nutrition products globally.
For more information on Herbalife Nutrition's global responsibility efforts, please visit www.IAmHerbalifeNutrition.com/global-responsibility/.
About Herbalife Nutrition Ltd.
Herbalife Nutrition (NYSE: HLF) is a global nutrition company that has been changing people's lives with great nutrition products and a business opportunity for its independent distributors since 1980. The Company offers science-backed products to consumers in 95 markets by entrepreneurial distributors who provide one-on-one coaching and a supportive community that inspires their customers to embrace a healthier, more active lifestyle. Through the Company's commitment to nourish people, communities and our planet, Herbalife Nutrition pledges to achieve 50 million positive impacts – tangible acts of good – by 2030, its 50th anniversary.