21CF Named Industry Leader in Environmental Sustainability by Latest CDP Report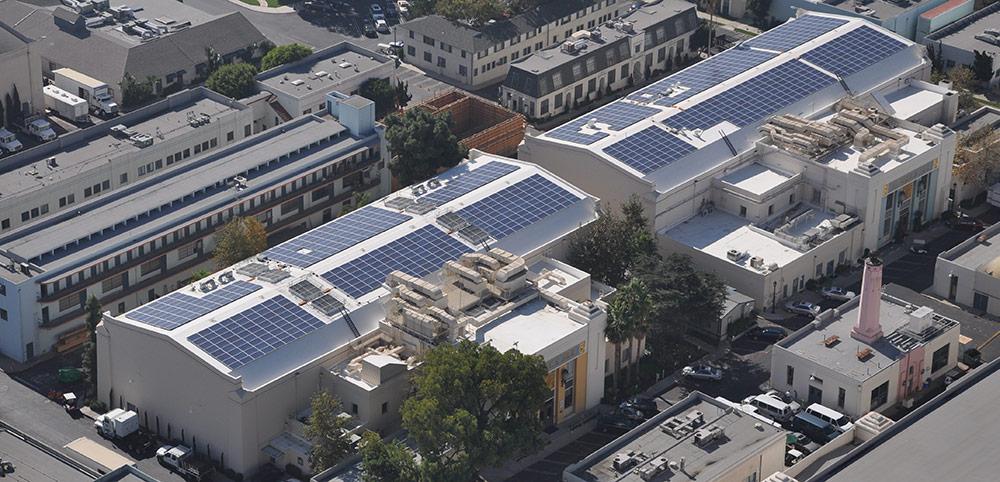 21st Century Fox Social Impact
In its latest analysis of US companies' action on climate change, the nonprofit CDP recognized 21st Century Fox as a national leader in environmental sustainability. The annual report evaluates the strength and effectiveness of corporate sustainability efforts, and this year, it awarded 21CF an overall performance score of A-, a higher score than any of its media peers.
The honor arrives as 21CF celebrates the 10-year anniversary of launching its corporate sustainability program, committing to addressing its environmental impacts and inspiring its global audience to take action. Over the last decade, the company has greened its own operations, told compelling stories about the natural world that reach a global audience, and become a prominent voice in crafting environmental best practices for the entire entertainment industry. 21CF has disclosed its emissions and carbon reduction strategy with CDP since 2006 and been among the leading companies in CDPs annual rankings since 2009.
CDP is the world's largest clearinghouse for companies' carbon footprint data and environmental management strategies. This year, 462 companies, including 70% of the S&P 500, reported this information to CDP, which represents $100 trillion in assets from 803 institutional investors. Companies complete an annual questionnaire that addresses total energy use and carbon emissions across their operations, as well as strategy and governance in assessing and managing risks and opportunities from climate change.
CDP evaluates the responses to the questionnaire and awards each company an overall score in the form of a letter grade. The grade represents the company's performance in four tiered categories: Disclosure, Awareness, Management, and Leadership, which recognizes the steps a company takes that represent best practice. 21CF's A- score places it in the Leadership category, the highest of the four levels.
"While policymakers dally, businesses, investors and cities are getting to work," said Lance Pierce, President of CDP North America. "From the backrooms at climate negotiations to the boardrooms of America's companies, the US is keeping climate action at the top of the agenda."