2022 Halo Awards Honor Top Corporate Social Impact Initiatives
Winning Companies And Nonprofits Recognized At The 2022 Engage For Good Conference in Atlanta, GA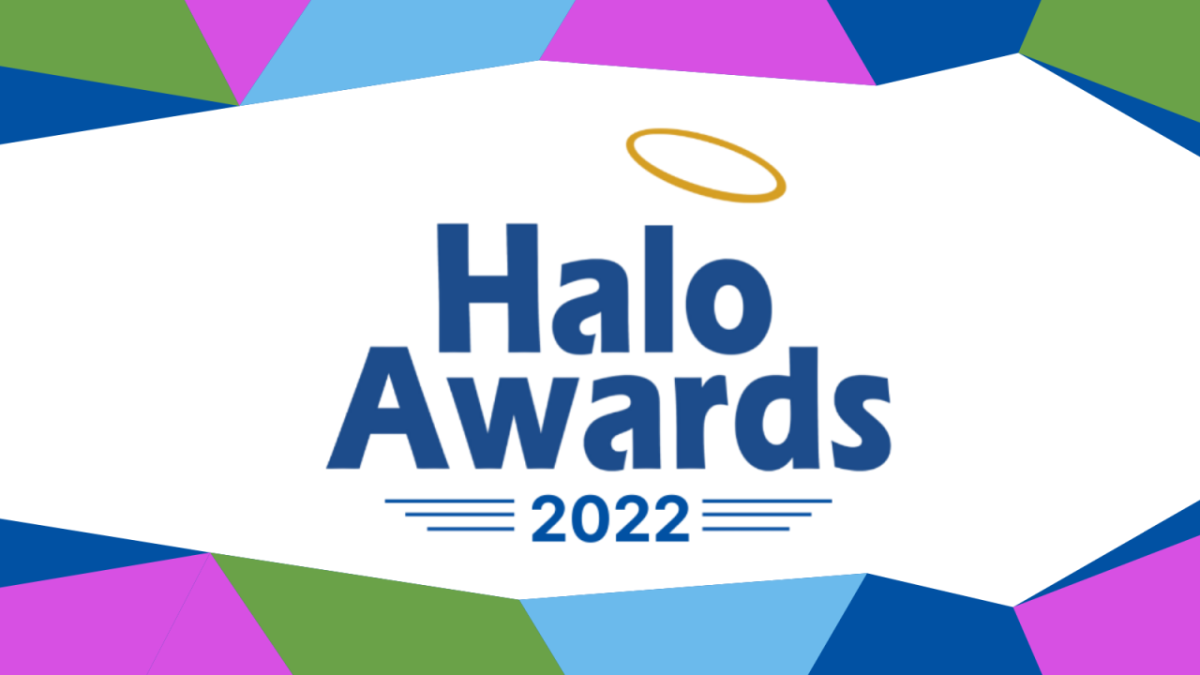 May 18, 2022 /3BL Media/ - Campaigns that educated and mobilized thousands to get vaccinated, used NFTs to inspire and engage younger fundraisers, and helped break down barriers to unemployment – all while building stronger businesses - were among the initiatives honored at the 20th annual Halo Awards.
Twenty category-specific winners were selected out of more than 120 entries by Engage for Good at its annual conference in Atlanta, GA.
In addition, Ace Hardware and The Trevor Project each received a Golden Halo Award, Engage for Good's highest honor, for their long records of achievement at the intersection of profit and purpose.
Case studies of each winning campaign and profiles of the Golden Halo Award winners can be found at http://engageforgood.com/halo-awards
"With the world facing such enormous manmade and natural crises, Halo Award-winning campaigns remind us of the tremendous positive impact companies can have in combatting societal problems," said Engage for Good President David Hessekiel.
Give The World A Shot, a partnership between UNICEF and Expedia Group and its family of brands – including Expedia, Hotels.com, Vrbo, Orbitz, Travelocity, Hotwire, ebookers and CheapTickets  – was named the "Best Of The Best" honoree, an award sponsored by social impact agency For Momentum.
For Momentum's President & Founder Mollye Rhea commented, "Each year the Best of the Best Halo Award recognizes a campaign that demonstrates excellence and best practices in social impact partnership engagement. Among a competitive field of over 120 Halo applications, the Give the World a Shot partnership between the Expedia Group and UNICEF was a standout! Addressing the important issue of global access to COVID-19 vaccines, the Give the World a Shot campaign raised awareness of vaccine equity, engaged Expedia Group's customers and employees, and raised over $10.5 million to support the life-saving delivery of over 5 million COVID-19 vaccines around the world. For Momentum sends a huge congratulations to both organizations for your successful campaign and the impact it made in this vitally important mission space."
Please join us in congratulating this year's Halo Award-winning campaigns:
Best Activism/Advocacy Initiative
Gold: Blood Saves Lives: Helping People With Sickle Cell Disease – FedEx & American Red Cross
Silver: Human Rights Now! – Reebok & RISE
Best Consumer-Activated Corporate Donation Initiative
Gold: Give The World A Shot – Expedia Group & UNICEF
Silver: Shaw Cushion For St. Jude Collection – Shaw Industries Group, Inc. & ALSAC/St. Jude Children's Research Hospital
Best Consumer Donation Initiative
Gold: Macy's Parade NFT Donation Campaign – Macy's Inc. & Make-A-Wish
Silver: Pride 2021 - Williams-Sonoma, Inc. & The Trevor Project
Best COVID-19 Initiative
Gold: Brave Of Heart Fund – New York Life Insurance Company, Cigna & E4E Relief
Silver: Using Data To Advance Health Equity – Google.org & Satcher Health Leadership Institute at Morehouse School of Medicine
Best Education Initiative
Gold: Macy's & Reading Is Fundamental: Back-To-School Round Up – Macy's Inc. & Reading Is Fundamental
Silver: #TeachHealthy – Pharmavite & DonorsChoose
Best Employee Engagement Initiative
Gold: Visa Empowers – Visa, The Visa Foundation & Kiva
Silver: Medidata's Social Innovation Lab: Making A Difference In Life Sciences – Medidata, A Dassault Systèmes Company & Nonprofit Partners
Best Health Initiative (Physical Or Mental Health)
Gold: Using Data To Advance Health Equity – Google.org & Satcher Health Leadership Institute at Morehouse School of Medicine
Silver: #GuaranteedLove Mental Health Week – Guaranteed Rate, American Foundation for Suicide Prevention, Project Healthy Minds & Wounded Warrior Project
Best JEDI Initiative (Justice, Equity, Diversity And/Or Inclusion)
Gold: #StareAtGreatness – Citi & International Paralympic Committee
Silver: Best Buy x PopSockets Partnership For Black History Month – Best Buy & PopSockets
Best Social Service Initiative
Gold: #CODEMedicalHeroes – Activision Blizzard, Raven Software, Treyarch Studios, Call of Duty & Call of Duty Endowment
Silver: Breaking Down Barriers To Employment – Frontier Co-op & Willis Dady Homeless Services
Best Social Impact Video
Gold: #StareAtGreatness – Citi & International Paralympic Committee
Silver: TradeWorx: Helping Youth Experiencing Homelessness Access Careers In The Trades – The Home Depot Canada & The Home Depot Canada Foundation
Best Of The Best
Give The World A Shot – Expedia Group & UNICEF USA
About Engage for Good
Engage for Good, producer of the Engage for Good conference and Halo Awards, is a professional development organization that helps corporate social impact leaders at businesses and nonprofits access the resources and community they need in order to build a better world and the bottom line. While best known for its annual conference and the Halo Awards, Engage for Good provides year-round resources, trainings and events to help corporate social impact professionals advance their careers, campaigns and organizations.  A wealth of information on cause marketing, corporate social impact programs and Engage for Good's offerings can be found at http://www.engageforgood.com
Media Contact
Alli Murphy
Director, Events & Program Development
am@engageforgood.com