2018 Powered by Women
From reader nominations, DBusiness selected eight professional women who are driving growth in Michigan, the nation, and the world.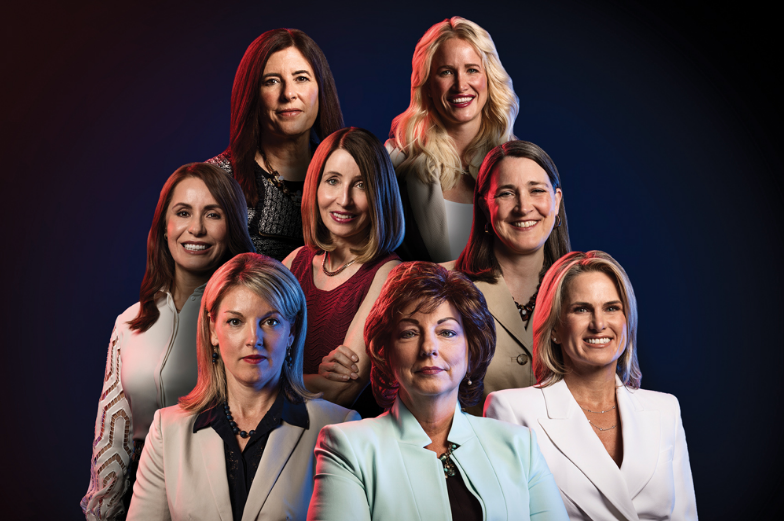 Terri Harwood // Katie Bowman Coleman // Amy B. Robinson // Monica Martinez Lilly Epstein Stotland // Christine Sitek // Tricia Ruby // Sara Blackmer (Photo courtesy of DBusiness)
Originally published on DBusiness.com
Profiles by Ronald Ahrens, Tom Murray, Gary Witzenburg, Ilene Wolff  
Patti Poppe, President and CEO • CMS Energy, Consumers Energy
Employees: 7,822 • Revenue: $6.8B
As president and CEO of Jackson- based CMS Energy and Consumers Energy, the largest energy company in Michigan, Patti Poppe readily explains she's never been happier in her career — a state of contentment best described by one of her favorite Japanese terms, ikigai.
"It's a philosophy that basically says you have to love what you do, you have to be good at it, you have to be able to be paid for it, and it needs to be something the world needs. If you have all four of those things, it's like the ultimate balance," she says.