2017 Edition of CECP's Giving Around the Globe: Highlights and Findings
By Laura Galindo, Senior Associate, Global Exchange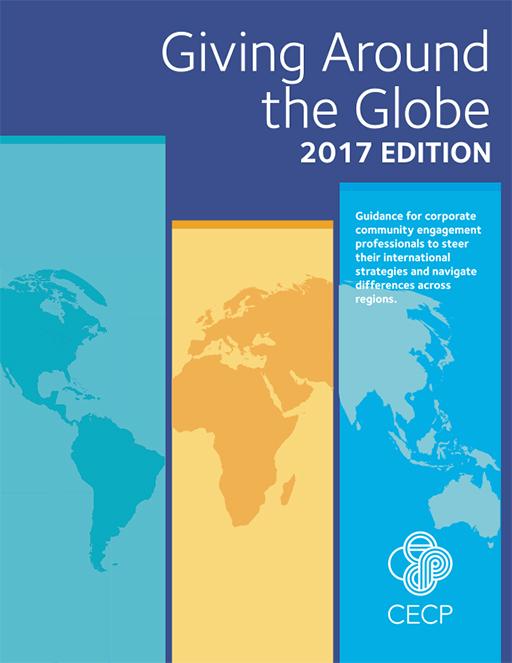 As originally featured on CECP's Insights Blog
This year marks the fifth edition of Giving Around the Globe, a leading report that explores Corporate Societal Investment (CSI) insights and cross-regional strategies among the world's leading companies. The report is part of CECP's continued efforts to study worldwide trends and better understand how companies, whether headquartered in the US or internationally, are pursuing strategies to be a Force for Good.
As in past years, Giving Around the Globe offers country-specific analysis and data. Key qualitative findings from this year's report also include:
Advocacy is a business imperative: In the wake of changing political and economic landscapes, the private sector is collaborating with different stakeholders to find solutions and extend its engagement for causes in key areas such as innovation and technology.
 
The Sustainable Development Goals are informing business decisions: Solutions are being sourced from across sectors, unusual suspects, and disruptive technologies such as Big Data, the Internet of Things, circular economies, and Artificial Intelligence, which are emerging as business opportunities and could become powerful SDGs accelerators.
Read more on findings from the global report at http://cecp.me/2yi1jAc.