12 Women Founders Who Have Raised More Than $1M
These alums of our in-house startup accelerator have all marked a major milestone as women entrepreneurs. Here, they reflect on their success and share advice for other women founders.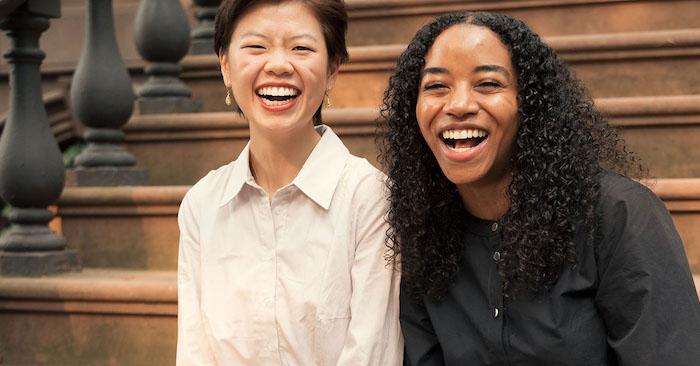 Originally published on Morgan Stanley Insights
According to recently published research, startups with all-female founding teams raised just 2.2 percent of all venture capital in the first eight months of 2021, a lower share than any of the previous five calendar years, while teams with male and female founders raised 11.7 percent of the total.1
Morgan Stanley's Multicultural Innovation Lab is striving to change that. Since its inception in 2017, our in-house startup accelerator—which provides access to capital, curated content and powerful networks to early-stage technology and technology-enabled companies led by women and multicultural entrepreneurs—has had twelve women alums raise $1 million or more in venture capital, including Reham Fagiri, co-founder and CEO of AptDeco, an online platform that connects buyers and sellers of quality pre-owned furniture, and Lisa Skeete Tatum, founder and CEO of Landit, a personalized career-pathing platform aimed at increasing the success and engagement of women in the workplace.
It's an achievement reached by only about 2,300 women in this country in 20192—and only 289 Black and Latina women as of February of this year,3 nine of whom are represented in our $1M+ club. Here's a bit more about a few of these remarkable women and their companies.
Founder: SaLisa Berrien
Company: COI Energy
Elevator pitch. We offer an integrated artificial intelligence platform for electric utilities to eliminate energy waste, save on energy costs and protect the environment.
MCIL Cohort: 2018
Funding raised to date: $3.1M
What was the most impactful part about being in the Lab?
The staff, mentors and advisors coached me, provided resources, and encouraged me when I needed it. The Lab truly changed the trajectory of my company.
1 "Something Ventured: Despite Blockbuster Venture Investment, Female Founders' Share Of VC Funding Falls," Crunchbase, September 21, 2021.
2 "Female Founders Who Have Raised $1mm+ of Venture Capital," Harlem Capital Partners, March 2020.
3 "870 Black & Latino Startups That Have Raised $1M+," Harlem Capital and Crunchbase, February 2022