10 Ways Autonomy Is Changing Agriculture
10 Ways Autonomy Is Changing Agriculture
Driverless vehicles aren't just on the highway — they're on the farm, too.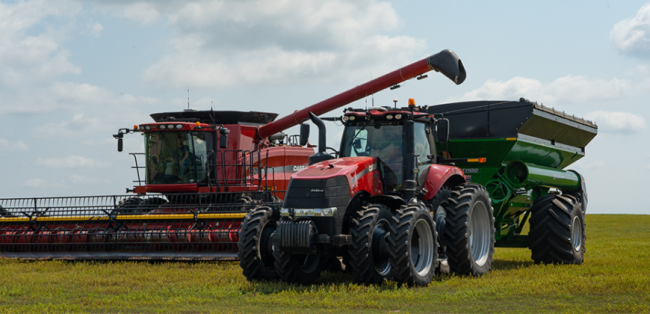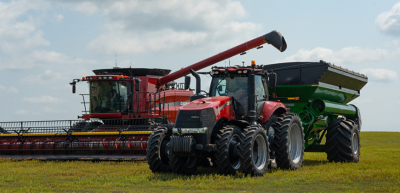 Thursday, June 9, 2022 - 4:00pm
In fact, automating agricultural equipment can require more advanced artificial intelligence and machine learning capabilities than automating transportation. In addition to safety and object perception/avoidance, driverless agricultural technology also needs to precisely control everything from chemical application levels to boom height.
Raven, a leader in precision agriculture technology for over 40 years, currently has two commercialized driverless solutions on the market — and continues to drive the path forward with more innovation. Why is Raven invested in bringing autonomous technology to agriculture? The answer is simple. It solves real challenges in farming today. "Helping farmers help the world" is a key part of the company's organizational purpose, and it drives them to create solutions that help feed a growing world population in the long run. Raven is part of CNH Industrial (NYSE: CNHI /MI: CNHI), a global capital goods company specializing in equipment and services for Agriculture and Construction.
Here are ten ways autonomy is changing agriculture...
1. Autonomy increases efficiency.
"Doing more with less" is the mantra of farming today. Autonomous technology enables farming operations to accomplish more each day with less inputs. For example, autonomy gives farmers more field coverage with less labor, more precise herbicide application with less harmful chemical use, and more fuel-efficient driving with less crop damage.
2. Reduced labor challenges.
Labor is one of the biggest labor constraints in farming. After all, workers can only accomplish so much in a day. As autonomous technology is adopted, it gives farmers hundreds of labor hours to reallocate, allowing them to focus on different priorities while the equipment takes care of itself. Better work-life balance sounds great for everyone — especially for those who currently work countless hours to provide for all areas of society!
3. Providing a more sustainable environment.
Effective stewardship of the land is top-of-mind for most farmers. In addition to protecting the planet, sustainability means that they can stay in business long-term. Autonomous technology helps keep the planet healthy in many ways: preventing harmful chemical application drift, reducing fuel emissions with automatic drive path planning, and ensuring everything is used as effectively as possible.
4. Less food waste in the cash crop production cycle.
Harvest season is one of the most critical and high-pressure times for farming operations. When the flow of crop from the harvester spills and misses the tractor's trailer, you could be losing precious dollars. With two human operators, this is bound to happen. However, with an automatically syncing driverless tractor, these errors are all but eliminated. Raven OMNiDRIVE™ allows one driver to complete a full harvest with virtually no spills. Additionally, GPS-based row guidance technology and auto-steering capabilities prevent additional crop damage throughout the season.
5. Real-time business management for farmers.
Autonomy completely reinvents how farmers do business. Instead of constantly needing to be in the field, they can now remotely manage their fields and fleets from anywhere. Raven Slingshot® Connected Workflow™ provides complete visibility between managers and machines, giving them the ability to make real-time data-driven decisions to finish jobs as efficiently as possible.
6. Increased operator safety.
Operating farm equipment requires a lot of multitasking — even more so than driving a car. In addition to focusing on where the steering wheel is taking you, you also need to know how much you're applying, where your implements are (trailers, spray booms, etc.), and more. This often leads to burnout and fatigue. Automating individual functions with precision agricultural solutions, such as using VSN® Visual Guidance's camera solution to precisely navigate crop rows, reduces this stress, reducing the risk of accidents.
7. Longer equipment life.
With fully equipped autonomous technology, vehicles take less damage and take more trips around the field. In addition to reducing operator fatigue, technologies such as AutoBoom® XRT work to prevent the sprayer's boom arms from breaking over rough terrain by automatically adjusting their height. Also, by using automatic path planning capabilities, equipment is guaranteed to drive in the most efficient way possible — saving the drive train for more future passes.
8. Scalability of operations.
With outstanding machine-to-machine communication and remote management helping them do more in a day, automation and autonomous technology can enable farmers to grow their operation more easily. In the future, widespread adoption of autonomous vehicles in agriculture will make it easier to manage hundreds of fields from a centralized system.
9. Variety of precise applications.
The apex of agricultural autonomy involves the intersection of various precision agriculture technologies. Farmers today can prepare to adopt fully autonomous technology in the long-term by using unique, function-specific solutions along the Raven Path to Autonomy. In the fully autonomous farming future, these precise operations will happen with the touch of a button or screen.
10. Better profitability for farmers.
The bottom line is that the fully autonomous farming future will drastically impact the farmers' bottom line. Driverless and precision technology ultimately exists to increase yields and decrease operating costs, putting more money in the pockets of agronomic professionals worldwide.
Autonomy in agriculture is critical for farmers as they look to do more with less resources. Raven is committed to helping agriculture professionals at all levels boost their efficiency and increase yields, and the company's investment in autonomy is an extension of this purpose.
View original content here.