Women Give More from Less
Women Give More from Less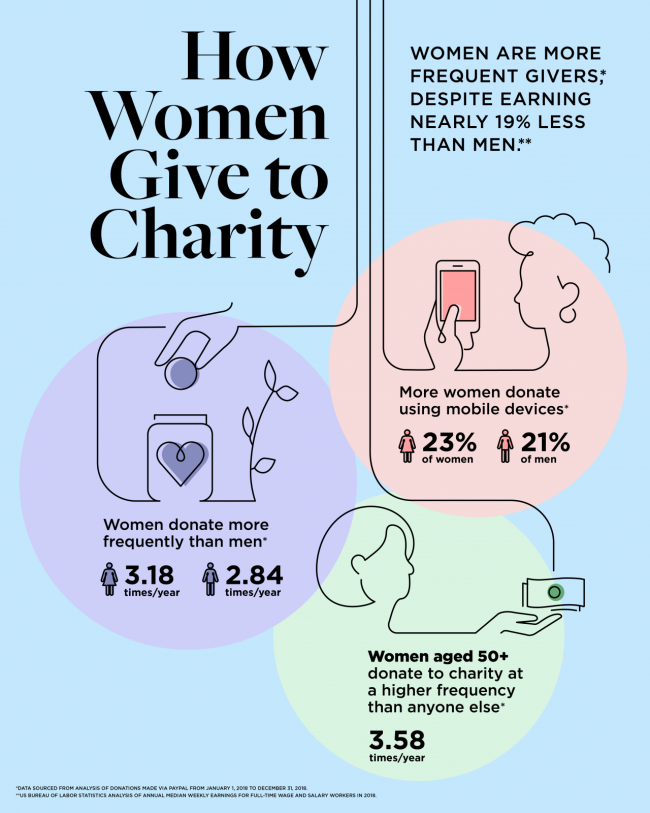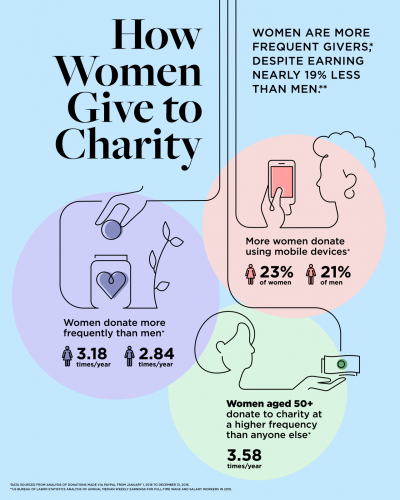 tweet me:
Although women earn 19% less than men, data from @PayPal finds women give more to charity, and become more generous with age https://bit.ly/30EWgIv @Philanthrowomen
Thursday, August 29, 2019 - 1:00pm
NEWSROOM: PayPal
CONTENT: Article
New research supported by PayPal points to the fact that women give more to charity while earning 19% less than men, and as they age, women become more generous.
Since PayPal processes the payments for more than a half million charities, it has decided to release its first-ever annual insights on where, why, and how people are donating their money online. PayPal's 2018 Global Impact Report found that in 2018, 55.1 million people from over 200 markets contributed $9.6 billion to more than 665,000 charitable organizations via PayPal.
More From PayPal
Monday, May 11, 2020 - 6:50pm
Tuesday, May 5, 2020 - 8:00am
Monday, May 4, 2020 - 11:20am