Whole Kids Foundation Joins Forces With Top Chef Talent to Fund School Beehives
Whole Kids Foundation Joins Forces With Top Chef Talent to Fund School Beehives
Dinners hosted by Rick Bayless with Evan Robinson, Tom Douglas, Kevin Fink, Stephen Stryjewski, and Roberto Santibañez with Susana Trilling will raise funds during June, National Pollinator Month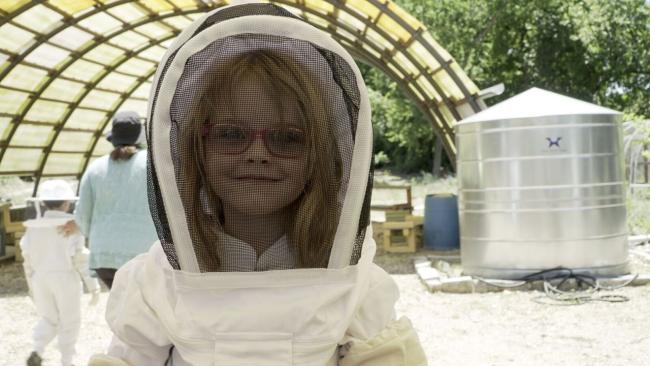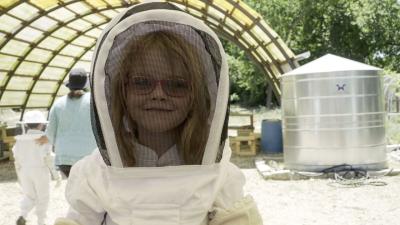 tweet me:
Whole Kids Foundation partners with Top Chef talent on #GiveBeesAChance Campaign to raise funds for educational #beehives for #schools and #nonprofits. http://bit.ly/2k32IVX @WholeKidsFnd @BravoTopChef #NationalPollinatorMonth
Thursday, May 17, 2018 - 11:05am
AUSTIN, Texas (May 17, 2018) /3BL Media/ – Today, Whole Kids Foundation announced the Give Bees A Chance Campaign to showcase the vital role that honey bees play in our food and gardens. The month-long fundraising effort to support the Honey Bee Grant Program, which provides educational honey beehives to schools and nonprofits, will take place during June, National Pollinator Month.
Recent studies by the United States Department of Agriculture show continued losses in honey bee colonies. Threats to the honey bee colonies included pests, diseases, starvation, poor weather, and insufficient foliage. Beyond the honey bee, things get even more dire. According to the Xerces Society, nearly one-fourth of America's bumble bee species are at risk for extinction.
"We are launching Give Bees A Chance because kids are often taught to be afraid of bees, but the role they play in our ecosystem is imperative and deserving of our respect and protection," said Nona Evans, president and executive director, Whole Kids Foundation. "One of the best ways we can teach kids about bees is through educational beehives at their schools, where they get an up-close look into the world of pollination."
Whole Kids Foundation invites anyone interested to support the campaign by donating online at www.wholekidsfoundation.org/givebeesachance.
Five top chefs from across the country are joining forces with Whole Kids Foundation and hosting fundraising dinners for the Give Bees A Chance Campaign in their respective cities.
Participating chefs include Rick Bayless, winner of Top Chef Masters and Culinary Hall of Fame inductee, with Evan Robinson, 12-year-old contestant on MasterChef Junior Season 5; Tom Douglas, James Beard Award winner and expert in Pacific Northwest cuisine; Kevin Fink, a 2016 Food & Wine Best New Chef winner and owner of Emmer & Rye, a Bon Appétit 2016 50 Best New Restaurants in America winner; Roberto Santibañez, chef and owner of Mi Vida in Washington D.C. and Fonda restaurants in NYC, with Susana Trilling, cookbook author, PBS-TV host, and a renowned authority on Oaxacan cuisine; and Stephen Stryjewski, winner of the 2012 James Beard Foundation Best Chef South and owner of Cochon, a Beard finalist for Best New Restaurant in 2007 and recently named one of the 20 most important restaurants in America by Bon Appétit.
"The humble bee is far more vital to our food system than many of us realize. That's why the decline in the bee population is so alarming to me, both as a chef and someone who just plain loves to eat," said Chef Rick Bayless. "Our Frontera team wants to help. Partnering with the Whole Kids Foundation — and cooking alongside Chef Evan — will help install more learning beehives in places where kids have access to them." 
Dates and locations:
Kevin Fink (Austin) – June 3 at Emmer & Rye
Roberto Santibañez and Susana Trilling (Washington D.C.) – June 5 at Mi Vida
Rick Bayless and Evan Robinson (Chicago) – June 12 at Frontera Cookbook Library & Test Kitchen
Stephen Stryjewski (New Orleans) – June 15 at Cochon Restaurant
Tom Douglas and Jackie Cross (Seattle) – June 21 at Tom Douglas' Hot Stove Society
For more information on purchasing tickets, visit Wholekidsfoundation.org/givebeesachance.
"We are honored to work with such impressive chefs to bring philanthropic food opportunities to these culinary hubs," said Nona Evans, president and executive director, Whole Kids Foundation. "Each of them is not only a celebrated local talent, but an advocate for providing our kids with opportunities to learn about how food is grown in harmony with nature."
The goal for this inaugural campaign is to raise $100,000 that will be used to fund 50 honey beehive grants nationwide, providing educational opportunities around biology, agriculture, ecology, nutrition and business for students across the nation.
As an integral part of this year's campaign, organic produce growers Cascadian Farm Organic and Wholesum Harvest are lead sponsors, pledging a combined total of $50,000, equating to about 25 educational beehive grants.  Both of these organic farms are committed to preserving our food systems and rely on the role pollinators play in the production of many of their crops.
Because Whole Foods Market covers all the foundation's operational costs, 100 percent of every dollar donated directly supports the Honey Bee Grant Program.
Since 2011, Whole Kids Foundation has granted 240 educational honey beehives with support from The Bee Cause Project, which provides resources to schools, including free curriculum on honey beehives. For more information on the Whole Kids Foundation Honey Bee Grant program and how to apply this fall, visit wholekidsfoundation.org/schools/honey-bee-grant.
About Whole Kids Foundation
Whole Kids Foundation, a Whole Foods Market foundation, is based in Austin, Texas, and operates as an independent, nonprofit organization. By empowering schools and inspiring families, the foundation aims to help children reach optimal health through the strength of a healthy body fueled by nutritious food. For more information, visit www.wholekidsfoundation.org. For ongoing news and updates, follow Whole Kids Foundation on Facebook or Twitter at @WholeKidsFnd.
More From Whole Foods Market Foundations
Wednesday, September 23, 2020 - 3:20pm
Monday, September 21, 2020 - 1:40pm
Friday, September 18, 2020 - 12:30pm