Whirlpool Corporation 2019 Sustainability Report Infographic
Whirlpool Corporation 2019 Sustainability Report Infographic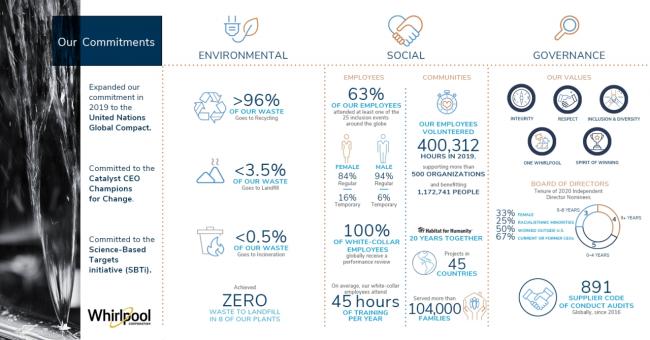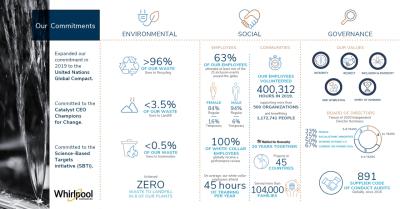 tweet me:
2019 was a remarkable year for Whirlpool Corporation, as they raised the bar on their commitments to sustainability. Check out this infographic summarizing their results. https://bit.ly/2KsD3mV
Saturday, April 25, 2020 - 8:00am
Whirlpool Corporation has a long, proud history of environmental sustainability and a strong track record of action and success. In 2019, they raised the bar on their environmental commitments and accelerated the progress of their short- and long-term goals that meet or exceed the Paris Accord.