Webinar: Building a Just and Resilient Business Future: COVID-19 and Beyond
Webinar: Building a Just and Resilient Business Future: COVID-19 and Beyond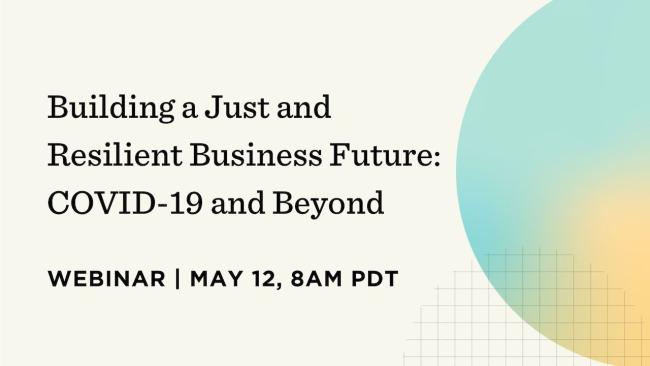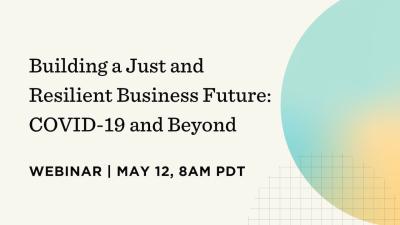 tweet me:
On May 12th join the webinar, Building a Just & Resilient Business Future: #COVID19 & Beyond. Global leaders, including @PayPal's own Mike Todasco, will examine how organizations can help navigate this unique time. Register here: https://bit.ly/2xYakDS
Monday, May 11, 2020 - 6:50pm
NEWSROOM: PayPal
CONTENT: Article
Drawing on insights from the Business Pivot Challenge, IDEO will be hosting a webinar on Tuesday, May 12, at 8AM PST to examine how a human-centered approach can help organizations navigate this unique time and collectively work towards a more just and resilient future. Join us to hear from global leaders, including our own, Mike Todasco. Below are details on the webinar and how to register.
 
Building a Just and Resilient Business Future: COVID-19 and Beyond
May 12, 2020 08:00 AM in Pacific Time (US and Canada)
Moderators
Jason Rissman, Managing Director at OpenIDEO
Mel Ochoa, Chief Operating Officer at Landmark Ventures
Panelists
Anthea Kelsick, Co-CEO at B Lab
Alexis Bonnell, Chief Innovation Officer at USAID
Luis Cilimingras, Executive Director at IDEO
Mike Todasco, Senior Director of Innovation at PayPal
Registration
Register here to attend live and/or receive a webinar recording and copy of the presentation
More From PayPal
Monday, June 15, 2020 - 12:05pm
Monday, June 8, 2020 - 11:30am
Tuesday, May 5, 2020 - 8:00am