A Warm Place for the Holidays
A Warm Place for the Holidays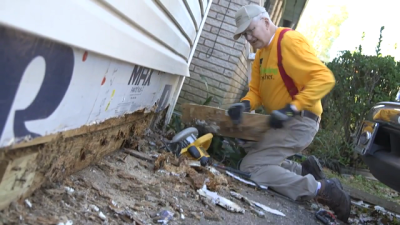 tweet me:
Everyone deserves a warm place to gather for the #holidays. With your help, @RebldgTogthr can keep older neighbors and families with children warm this winter: http://bit.ly/2LolLXx #RebuildAHouse #holidaygiving
Thursday, December 20, 2018 - 12:15pm
This time of year loved ones come together, share a meal and create new memories. For many of our neighbors, that is just not possible. One of the challenges to this comforting picture of the holidays is not having a safe and warm place to gather.
Rebuilding Together installs and repairs heating and cooling systems for our neighbors who cannot afford them. With your help we can make sure our older neighbors and families with young children can stay warm this winter: https://rebuild.rebuildingtogether.org/
Rebuild a House. Create a Home.