VIDEO | Growing Colorado Kids Farm Eliminates Hunger for Refugee Youth
VIDEO | Growing Colorado Kids Farm Eliminates Hunger for Refugee Youth
The Scotts Miracle-Gro Foundation Garden Stories Video Series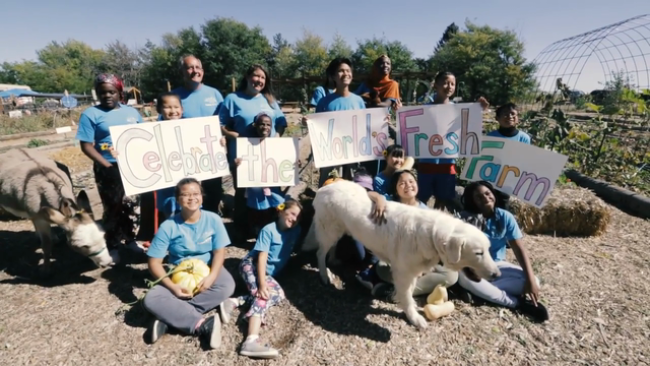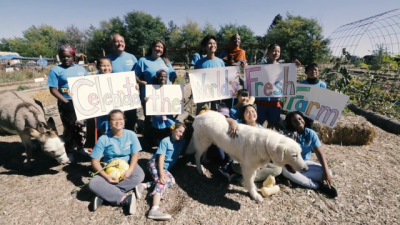 tweet me:
WATCH this @Scotts_MGro Foundation #GardenStories #VIDEO about #GrowingColoradoKids Farm eliminating #hunger for #refugeeyouth http://bit.ly/2EGMqKk #Colorado #GRO1000
Tuesday, April 17, 2018 - 8:15am
Over the past eight years, The Scotts Miracle-Gro Foundation has helped create 1,000 community gardens across America. We've seen firsthand how gardens transform communities, but even more so, people's lives. Here's the story of one of those gardens, the Growing Colorado Kids Farm in Denver, Colorado.
The Garden Stories series shines a light on community gardens across America and the amazing people who help build them. At The Scotts Miracle-Gro Foundation, we believe that every garden has a story. What's yours?
View our full video series and learn more about community gardens that are transforming lives here.
Follow us on Facebook and share your own garden stories.
About The Scotts Miracle-Gro Foundation
The Scotts Miracle-Gro Foundation is a 501(c)(3) non-profit organization with a mission to inspire, connect, and cultivate communities of purpose in the areas of environmental improvement, youth empowerment, and community gardens and greenspaces. The Foundation carries out its mission by funding qualifying charitable entities that support its core initiatives in the form of grants, endowments, and multi-year capital gifts. The Foundation is deeply rooted in preserving our planet, empowering the next generation, and helping create healthier communities. For more information, visit www.scottsmiraclegrofoundation.org.
More From ScottsMiracle-Gro
Friday, February 26, 2021 - 12:20pm
Monday, February 15, 2021 - 11:50am
Monday, February 8, 2021 - 12:40pm