VIDEO: Andy Hoffman, Erb Institute | Business for Sustainability on Profit, Regs, and Rep: Why Companies Reduce Their Footprint
VIDEO: Andy Hoffman, Erb Institute | Business for Sustainability on Profit, Regs, and Rep: Why Companies Reduce Their Footprint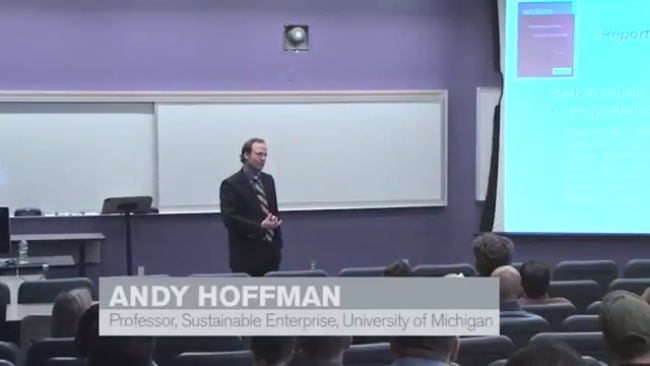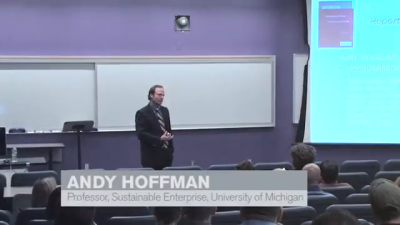 tweet me:
WATCH: Why are leading companies reducing their #carbonfootprint? http://myumi.ch/LqlnW @HoffmanAndy @ErbInstitute #sustainablebusiness
Wednesday, November 15, 2017 - 10:15am
Professor Andy Hoffman faculty at the University of Michigan's Erb Institute for Sustainability in Business, shares his research on "Profit, Regs, and Rep: Why Companies Reduce Their Footprint." This research is especially relevant today in the midst of COP23 where U.S. businesses are operating in the absence of federal regulation mandating compliance in carbon reductions. So, why are businesses reducing their carbon footprint? The business case!
Listen to Professor Hoffman explain why uncertainty is driving companies to take action:
1.  Increase Profits
2.  Pending Regulation
3.  Enhance Corporate Reputation
See more videos on the Erb Institute YouTube channel, or visit our website erb.umich.edu