U.S. Chamber of Commerce Foundation Nominates Albertsons Companies as Finalist for 2017 Corporate Citizenship Awards
U.S. Chamber of Commerce Foundation Nominates Albertsons Companies as Finalist for 2017 Corporate Citizenship Awards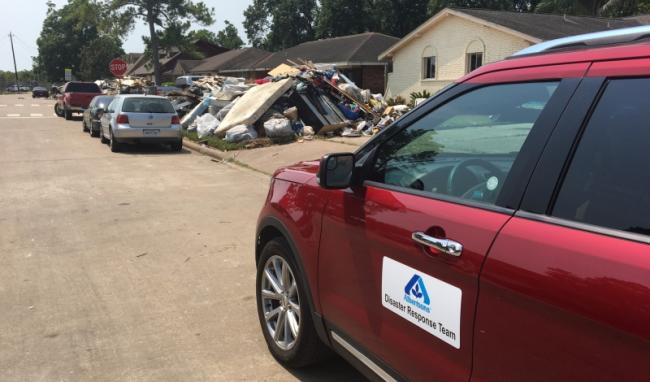 tweet me:
.@AlbertsonsCos is finalist for @USCCFBiz4Good 2017 Citizens Awards for disaster relief #Citizens2017 http://bit.ly/2fz3LeB
Tuesday, September 26, 2017 - 8:00am
Albertsons Companies has a long history of helping cities recover from disasters, such as the recent hurricanes that hit Texas and Florida.  In recognition of this commitment, Albertsons Companies was nominated as a finalist for the U.S. Chamber of Commerce Foundation's Corporate Citizenship Awards for its disaster relief and outreach efforts during Louisiana's devastating floods last year. The Corporate Citizenship winners will be announced in November 2017.
During the August 2016 floods in Louisiana, Albertsons Companies activated its Disaster Relief and Outreach Initiative to serve a critical need in impacted communities. Efforts included fundraisers, food and product donations, logistic assistance, and cash donations. Store facilities coordinated with sister stores and vendor partners—and even transformed into emergency shelters and command centers for the local the fire and police department, mayor's office, and the Department of Homeland Security. 
In a disaster that caused roughly $8.7 billion in damage and destroyed more than 60,000 homes, Albertsons Companies employees worked around the clock to serve their community—tending to the needs of others—disregarding their own loss and hardships."