Town Hall Examines 'Brands Taking Stands' Phenomenon – A Movement or a Moment?
Town Hall Examines 'Brands Taking Stands' Phenomenon – A Movement or a Moment?
National Basketball Players Association Foundation's Sherrie Deans, NPR's Louise Schiavone, Los Angeles Times' Eli Stokols Join 3BL Forum Panel, Oct. 25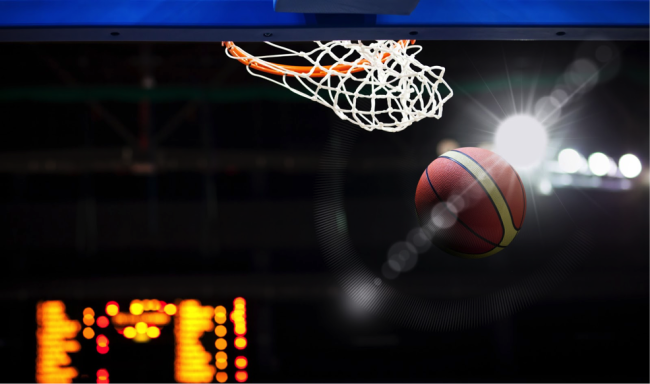 tweet me:
.@TheNBPA's Sherrie Deans, @NPR's Louise Schiavone, @LATimes' Eli Stokols join @BrandsTkgStands #3BLForum #TownHall, Oct. 25 http://bit.ly/2QAUBPC @3BLMedia #brandactivism
Monday, September 17, 2018 - 8:05am
WASHINGTON, D.C., September 17, 2018 /3BL Media/ – Athletes, chefs, and CEOs are among those speaking out on environmental, social, and political issues, prompting a 3BL Media Town Hall sponsored by MSL that will examine whether the Brands Taking StandsTM phenomenon is a movement or a moment.
The Town Hall is one of dozens of sessions taking place during 3BL Forum, the annual gathering of purpose-driven companies, Oct. 23-25 at MGM National Harbor in Washington, D.C. Registration is underway at http://3BLforum.com/registration, and a 25% off discount is available through Sept. 30 with the use of the code 3BL2018TOWNHALL.
"CEOs are being told they need to do more than generate profits, but taking a stand on social issues can be thorny even for those practiced in brand advocacy," said Dave Armon, CMO of 3BL Media, which presents 3BL Forum. "Is employee, corporate, investor, and athlete activism simply a reaction to the current political climate or are we in the middle of a transformative moment that will change the corporate landscape for the foreseeable future?"
Town Hall speakers include:
Ron Guirguis, CEO, MSL U.S.

Jessica Herrera-Flanigan, EVP, Government and Corporate Affairs, Univision Communications

Eli Stokols, White House Reporter, Los Angeles Times and MSNBC Analyst

Sherrie Deans, Executive Director, National Basketball Players Association Foundation

Louise Schiavone, Contributing Anchor, NPR

Angela Parker, CEO, Realized Worth
Moderator for the Town Hall will be veteran corporate responsibility journalist Dirk Olin, who served as editor of CR Magazine and is an ongoing contributor to the op-ed pages of the Washington Post, New York Times, and other tier-one news outlets.
Apart from the Town Hall, the full 3BL Forum agenda features an A-list of executive CR leadership from MSL; Mars Wrigley; UPS; MGM Resorts International; TD Bank Group; Nike; Aflac; DoSomething Strategic; APCO Worldwide; Solidia Technologies; GlobeScan; Univision Communications; New York Life Foundation; Nasdaq; State of Delaware; Tupperware; eBay; Cone Communications; GRI; WGL/Washington Gas; Timberland; Mosaic; UNDP Business Call to Action; Pirelli Tire North America; Waste Management; Silicon Valley Community Foundation; McCormick & Company; Great Lakes Advisors; Corporate Responsibility Miami; among others.
Among the topics to be addressed:  
Corporate Responsibility No Longer Optional: 'Best in Class' Innovation

Leadership Requirements: The Corporate Vision, Voice and Influence

Tilting on the Fulcrum: Balancing Short-Termism with the Long View

Aligning Corporate Purpose, Values and Voice

Engaging and Activating Stakeholders

Future of Business Leadership

Anticipating the Next Corporate Crisis

Scaling Impact Through Partnerships and Your Supply Chain

The 'How' and 'Why' of Corporate Responses to Complex Social Impact Issues

Implications of AI, Blockchain and IoT for CR and Sustainability

Talent Pipeline for the Future Workforce

Silo-Busting: How Investor Relations, Marketing and HR Can Benefit from Your Corporate Responsibility Work

From Measurement to Meaning: Reporting, SDGs and What's Really Material
Workshop, panel, and issue table descriptions; speaker bios; and registration information can be found on the 3BL Forum web site. If you are active in the CR industry, or want to be, make plans now to attend this leading event for corporate responsibility and sustainability practitioners.
On the evening of Oct. 24, 3BL Media's Corporate Responsibility Magazine will honor the 2018 Responsible CEOs of the Year. The event recognizes CEOs who have put themselves at personal and professional risk to deliver on their corporate responsibility. In addition, the winner of the Lifetime Achievement Award will be revealed.
Two half-day workshops on Oct. 23 are designed for CR and sustainability practitioners responsible for corporate reporting, as well as investor relations (IR) officers seeking closer collaboration with the growing roster of Wall Street forms basing investment decisions on environmental, social and governance factors.
"The New Normal: Unlocking Long-Term Value Through A Long-Term Lens," a morning session presented by CECP, will bring together IR and CR professionals to explore "the new normal" of unlocking value creation through a long-term lens.
"Strengthen Your Materiality Assessment and Maximize Its Value for Your Company," an afternoon session presented by GRI, will focus on a robust materiality assessment, the backbone of a company's ability to understand its impacts on environmental, social and economic issues.
Event Sponsors
The 3BL Forum 2018 "Brands Taking Stands" event is produced through the generous assistance of more than 30 sponsors and partners listed below. To join them, click here.
MSL Group | MGM Resorts International | PwC | TD Bank Group | APCO Worldwide | Mosaic | Discover Education | TGR Foundation | Aflac | Blackbaud | Rolland Paper | Smithfield Foods | CECP | GRI | America's Charities | Univision | ASBC – American Sustainable Business Council | Good360 | PYXERA Global | Ecoprint | CR Miami | ERM CVS | Realized Worth | ACCP | Points of Light | Social Driver | 5:00 Films & Media | Governance & Accountability Institute | University of Maryland | Creative Investment Research | Prince George's County Public Schools | WGL Energy
About 3BL Media
3BL Forum is an annual gathering of corporate responsibility and sustainability practitioners with emphasis on networking, case studies, new research and compelling presentations from companies committed to making progress against an ambitious ESG agenda.
The event is produced by 3BL Media, the world's leading communications partner for purpose-driven organizations. Through content distribution, multimedia promotion and hands-on learning experiences, we connect organizations to an unrivaled audience that is passionate about sustainable business.
We know your stories, perspectives and experiences only matter if they're heard, shared and acted on by the right people. We cut straight through the clutter so you always break through to the audiences who matter most.
CONTACT
Dave Armon, CMO
3BL Media
+1 (802) 444-0177