Top 5 Trends From Goodness Matters 2019
Top 5 Trends From Goodness Matters 2019
Key insights on a for-purpose economy from Benevity's annual client conference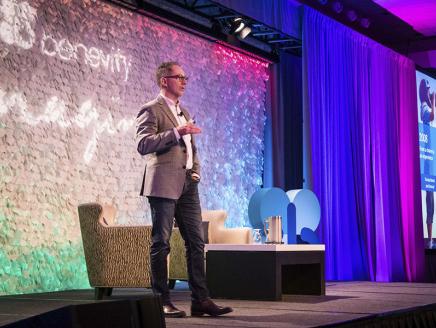 tweet me:
Reimagine "business as usual". That's what happened at @benevity's annual client conference, Goodness Matters, where leading brands discussed top #CSR trends in this new for-purpose economy. #GM2019 #ForGoodnessSake http://bit.ly/2HIwYmK
Wednesday, March 27, 2019 - 9:10am
Imagine over 400 of the most inspiring people from some of the world's most iconic companies, in one room, talking about the power of purpose. That was Goodness Matters 2019. Our world is changing, and businesses are uniquely positioned to become not just a force for good, but the force for good.
Keep reading for:
The top 5 trends from Benevity's annual client conference, Goodness Matters
Stories from iconic brands like Levi Strauss, TripAdvisor, T-Mobile, Microsoft and more
Bonus content to help you imagine where you can take your CSR programs!
More From Benevity
Tuesday, December 1, 2020 - 8:50am
Thursday, October 29, 2020 - 4:30pm
Thursday, October 22, 2020 - 10:20am