There is Power in Collective Action. Ready to be a Force for Good?
There is Power in Collective Action. Ready to be a Force for Good?
2020 #GivingTuesdayAtWork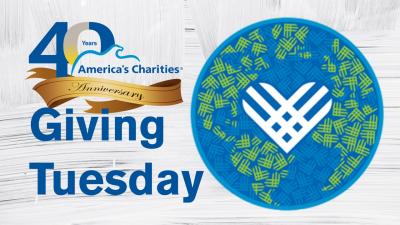 tweet me:
There is power in collective action. @AmerCharities is honored to bring our community of employers, employee donors, and the nonprofits we serve together to celebrate the power of #GivingTuesdayAtWork. Ready to be a force for good? http://charities.org/TakeAction #GivingTuesday
Monday, November 30, 2020 - 5:30pm
Click here to make a donation in support of our work. 
---
There is Power in Collective Action. Ready to be a Force for Good?
At America's Charities, empowering businesses and their employees to help each other and the community around them is what we do. That dual external and internal focus is where we excel. For more than 40 years, we have inspired employees and businesses to support the causes they care about. We have powered hundreds of community investment programs and we have given employers and their workforces the innovative donation technology and social impact solutions necessary to make the world a better place—and we have supported their social impact goals every step of the way.  
In celebration of #GivingTuesday 2020, America's Charities wants to thank our clients and the business community for serving as catalysts for change. We want to thank the more than 300 private and public sector partners we work with, along with their 13.5 million employees, for their generosity, and for funding that change. And we want to thank our 120 nonprofit members, and the thousands of nonprofits whose causes our clients and partners support, for providing the framework and the steps necessary to make enduring change. We are honored to work with you, and we can't wait to create more good with you.  
Are you ready to create meaningful and lasting change? Here's how you can take action:
Make a donation to celebrate and support America's Charities' work this #GivingTuesday.
Click here to donate via credit/debit card, bank account, Google Pay, or Apple Pay. 
Spread the word and invite others to be a force for good!
Connect with us on social media and please share this message:
There is power in collective action. Ready to be a force for good? Celebrate #GivingTuesdayAtWork with America's Charities: www.charities.org/TakeAction
Support charities and/or colleagues facing hardship through your workplace.
We find ourselves in a profound moment in our history. Around the world, people are uniting to demand action, and they expect their employers and their favorite businesses to create change as well. The good news is that companies all across the country are stepping up. From addressing poverty and education to reducing climate change and healthcare inequity to hundreds of other real-world challenges, business leaders are using their corporate social responsibility (CSR) programs to be forces for good. Employers are aligning their business strategies with their values, ensuring their practices responsibly steward Earth's resources and the public's trust, and turning their CSR efforts inward to focus on their own employees' needs and wellness.  
Click below to learn more about how we can help facilitate your company's community giving program:
Whether you are a team of 100 or 100,000 employees, collectively we can have a big impact in our communities and around the world.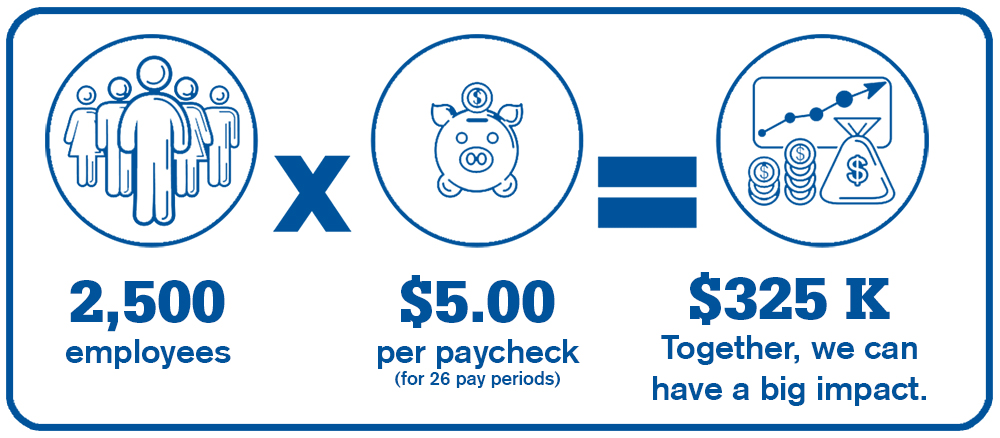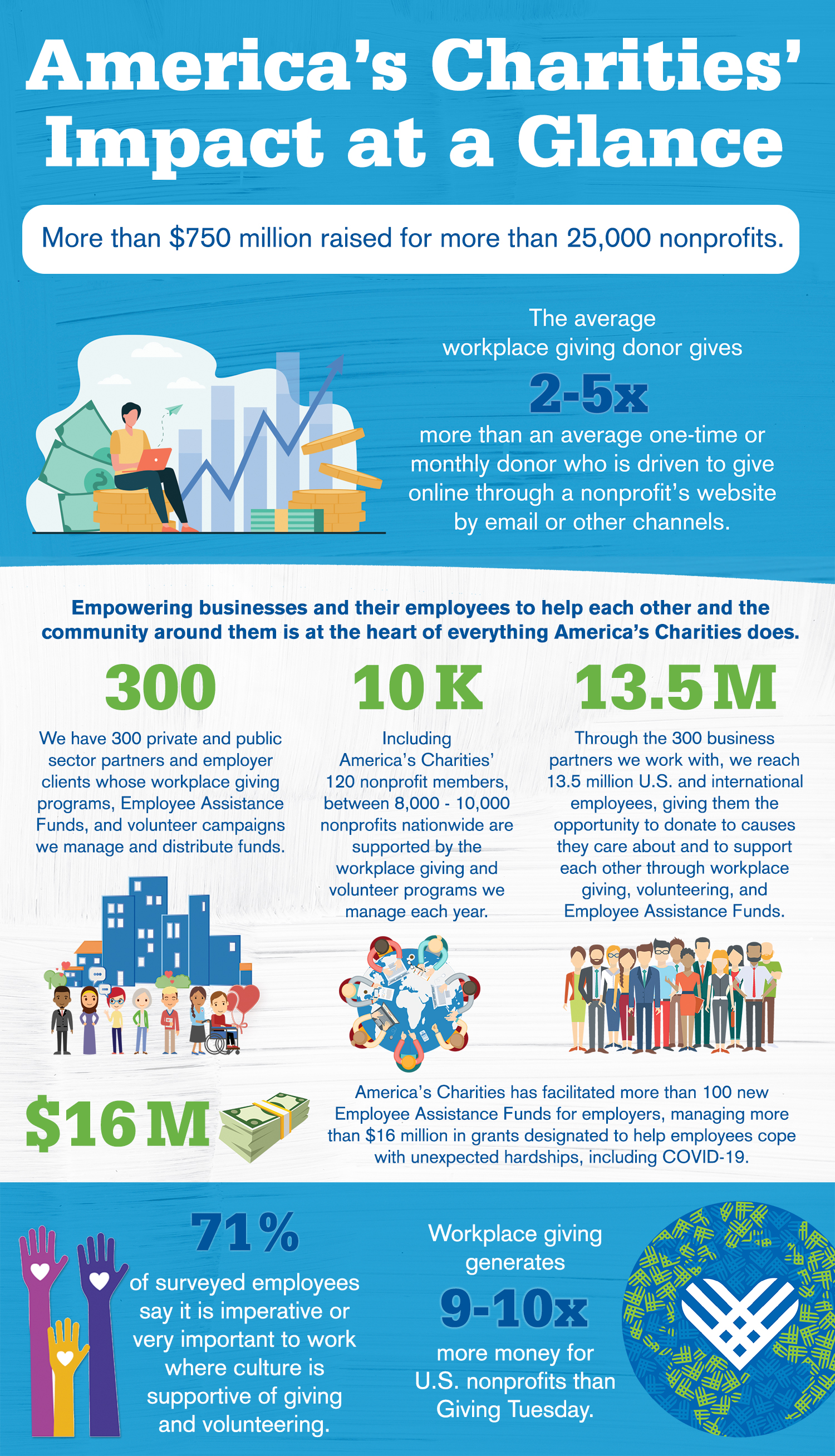 More From America's Charities
Monday, April 19, 2021 - 11:55am
Monday, April 19, 2021 - 10:15am
Tuesday, April 13, 2021 - 12:30pm