Tell Me Something Good: Volt Energy's Gilbert Campbell
Tell Me Something Good: Volt Energy's Gilbert Campbell
tweet me:
This wk's @SeaChangeRadio - Tell Me Something Good: Volt Energy's Gilbert Campbell http://www.cchange.net/2017/09/05/volt/ #solar
Multimedia from this Release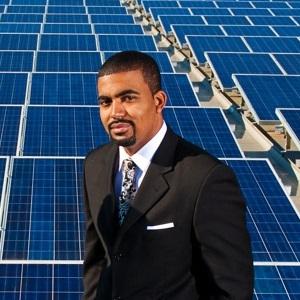 Tuesday, September 5, 2017 - 6:50pm
Our guest this week on Sea Change Radio, Gilbert Campbell, the Co-Founder of Volt Energy, is here to remind us that sustainable energy is good, not only for the earth, but also for business. Campbell's company, based in Washington, D.C., builds and operates solar projects, electric-vehicle charging stations, and offers energy storage solutions. We discuss how Volt Energy's business model works, why there are not nearly enough minority-owned businesses in the renewable energy space, and the challenges of interacting with a new Administration that is openly hostile to science and minorities.