Sustainability in Sync at the UFI Educational Forum
Sustainability in Sync at the UFI Educational Forum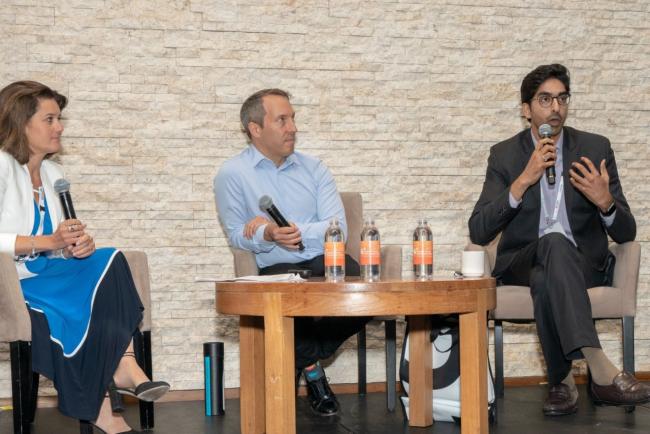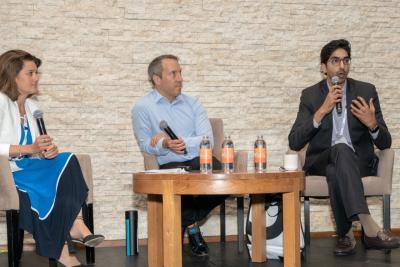 tweet me:
.@Pranav_Jampani, director of Sustainability for @VenetianVegas and @PalazzoVegas, shared a presentation on #Sustainability in Sync at the 8th Union of International Fairs Educational Forum on Sustainable Development. http://bit.ly/2wsnTqi #SandsECO360
Thursday, September 6, 2018 - 8:20am
The 8th UFI (Union of International Fairs) Educational Forum on Sustainable Development, which had taken place in Asia for three consecutive years, was hosted in the United States for the first time ever. The theme for 2018's forum centered around "next steps toward sustainability," and was open to all professionals in the events industry. The content of the different sessions focused on engagement, collaboration and measurement and were recognized as the most important drivers for implementing sustainability in the exhibition industry. The conference showcased best practices with interactive sessions to facilitate exchanges between the audience and experts, including Pranav Jampani, director of Sustainability for The Venetian and The Palazzo in Las Vegas. In partnership with IMEX and GES, Jampani shared a presentation on "Sustainability in Sync: How IMEX, Sands Expo/The Venetian/The Palazzo, and GES collaborate to deliver innovative green solutions." 
"Sustainability is always a top priority at IMEX in Frankfurt and America. The company examines all aspects of its show, with the aim of providing both eco-friendly and budget-sensible solutions," Jampani said. "Our session highlighted initiatives undertaken by IMEX – along with its partners Sands Expo, Venetian Congress Center and GES – to reduce waste, conserve resources and deploy the sustainable materials."
The session also focused on ways of engaging a variety of stakeholders to embrace sustainability and identify new, cost-effective practices that enhance the event as well as protect the environment and give back to the community. The presentation covered resource conservation, waste minimization, material donations, sustainable food and beverage, community and attendee engagement, health and well-being, and measurement and reporting.
"The IMEX journey has definitely been an incredibly exciting one. With robust collaboration among IMEX, Sands and GES, we were able to significantly advance the sustainability program and performance of the event every single year while providing highest value for guests," he said. "IMEX America is one of the most sustainable annual events that we host at Sands. I feel that this was possible because of our shared strategic vision and disciplined execution since 2012. Together we always challenge ourselves to achieve better results and drive innovations, by implementing initiatives to reduce the event's environmental footprint and encouraging attendees to give back to the local community."
To learn more about Las Vegas Sands and their global sustainability programs, visit the company's website.
More From Las Vegas Sands
Friday, February 19, 2021 - 11:40am
Thursday, February 18, 2021 - 11:40am
Friday, February 5, 2021 - 12:35pm