Sustainability Peers and Clients Recommend AccountAbility in Financial Times Survey
Sustainability Peers and Clients Recommend AccountAbility in Financial Times Survey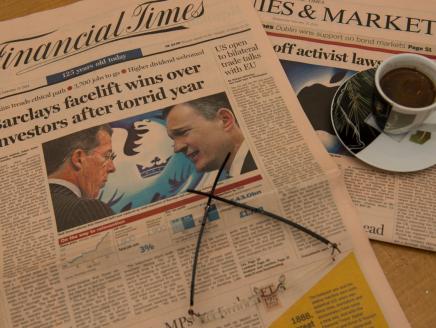 tweet me:
.@AAInsights is named a leading UK Sustainability Consultancy by the Financial Times, earning a "5-Star" rating based on recommendations from over 1,100 clients and peers @FT @Statista_UK http://bit.ly/2DvztDb #sustainability
Wednesday, January 24, 2018 - 9:00pm
LONDON, January 24, 2018 /3BL Media/ - AccountAbility has earned a "Five Star" ranking in the inaugural Financial Times Rating of Sustainability Management Consultants in the UK, released last week.
The Rating serves as an important performance benchmark for the professional services sector and is based on FT's independent research and the recommendations of over 1,100 clients and peers.
AccountAbility CEO, Sunny Misser, stated: "This recognition reflects the confidence that our clients have placed in AccountAbility to deliver useful, relevant and high-quality sustainability advisory services for over two decades. Our ability to consistently provide innovative and practical solutions to our clients across a broad range of technical and management disciplines has been the foundation of our continued success."
AccountAbility's rating in the independent FT assessment, demonstrates that a niche consultancy with strong sustainability content and expertise, wholly focused on helping clients improve their overall business performance, can rival the big names in the consulting sector.
For details of the results of the survey please see the link.
About AccountAbility
AccountAbility is a global consulting and sustainability standards firm that works with businesses, governments and multilateral organisations to advance responsible business practices and improve long-term performance. Since 1995, AccountAbility has been supporting corporations, non-profits and governments in embedding ethical, environmental, social and governance accountability in their organisational DNA.
For more information, please visit www.accountability.org
More From AccountAbility
Monday, May 4, 2020 - 3:00pm
Wednesday, December 18, 2019 - 8:30am
Tuesday, August 13, 2019 - 10:00am