The Subaru Performance Community Is All In for Make-A-Wish®
The Subaru Performance Community Is All In for Make-A-Wish®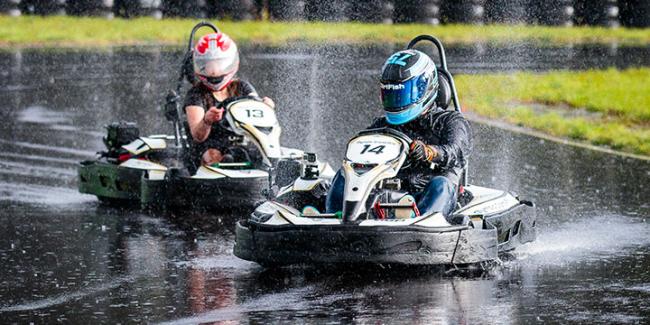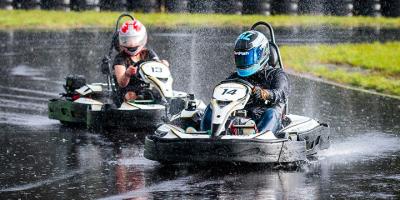 tweet me:
Read about how @Subaru_USA employees and performance enthusiasts give back to their communities @48hrsofTristate @MakeAWish @davidhiggins75 http://bit.ly/2G6p2r6 #socialimpact #SubaruLovestoCare
Tuesday, April 3, 2018 - 8:30am
The passion that binds the Subaru performance community extends far beyond cars, mods and racing.
If you know the Subaru performance community, you know two things: First, Subaru enthusiasts love their cars. Second, they love to give back. Whether it's banding together to make a wish come true or a star driver launching an event for cancer research, the passion for helping out is as white hot as the love of performance. While enthusiasts take part in many activities to lend a hand, both formal and informal, we think three recent stories help illustrate the spirit of good will that defines the community. After all, it's the bonds between people from all walks of life that drive Subaru performance. 
Wishful Thinking 
For 15 years, Subaru enthusiasts have been touring the tristate region of New York, New Jersey and Pennsylvania on the 48HRS of Tristate Charity Drive. Their goals are to get behind the wheel, meet fellow enthusiasts and raise money for charity.
Bringing about 60 Subaru owners together annually, the 48HRS of Tristate Charity Drive has, to date, raised $330,000 for the NYS World Trade Center Relief Fund, various cancer research organizations and, most recently, Make-A-Wish®. Participant registration fees are donated to the year's designated charity, and each participant raises additional donations.
Thanks to a partnership with Make-A-Wish New Jersey, a young man named Richard from Ocean County, New Jersey, realized his life's dream and spent a week in Italy with his family. "When 48HRS of Tristate Charity Drive approached us, we were honored," says Tom Weatherall, president and CEO of Make-A-Wish New Jersey. "Subaru of America has been a national partner of Make-A-Wish America for many years, so it's a natural fit." 
Make-A-Wish New Jersey is a "must visit" along the drive route, says 48HRS of Tristate's Ted Drotleff. "When adults take the tour, they need to put themselves in a kid's mindset." Thinking like a kid, and acting like an adult, is good advice for anyone, at any age.
The Ultimate Mod 
About a decade ago, Isaac Katz was an enthusiastic intern at Subaru of America, and when it was time for him to move on, his co-workers kept in touch. Years passed, and Katz's life took an unexpected turn: He was diagnosed with Ehlers-Danlos Syndrome, a rare, connective-tissue disease that affects every function of his body. Currently, the syndrome has no cure.
"Just putting a shirt on in the morning risks dislocating my shoulders, ribs, collar bones, neck and throat," says Katz, now 30. He takes medication so he can chew and swallow food. Sometimes he can't sleep for days or, conversely, he sleeps 20 hours straight. His five senses have intermittently stopped working, and he experiences debilitating pain daily. Updates on Katz's condition left his former co-workers devastated. 
More From Subaru of America
Thursday, December 5, 2019 - 8:30am
Tuesday, December 3, 2019 - 8:30am
Wednesday, November 27, 2019 - 8:00am