For Stanley Black & Decker, Safety and Compliance During COVID Takes Teamwork
For Stanley Black & Decker, Safety and Compliance During COVID Takes Teamwork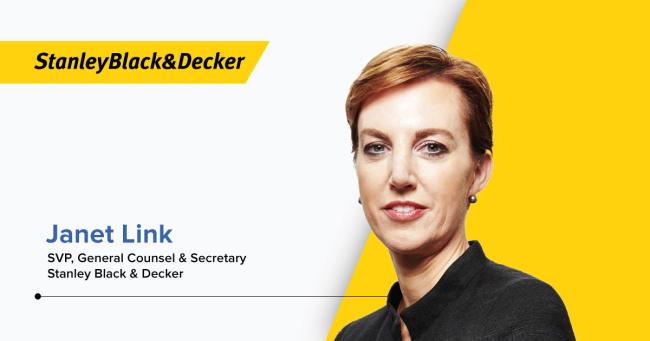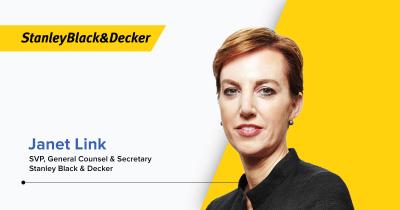 tweet me:
.@StanleyBlkDeckr's Janet Link spoke with @Law360 about the company's legal team's critical role in keeping employees safe and essential facilities open during the pandemic: https://bit.ly/3cUTMhJ
Friday, April 9, 2021 - 10:15am
As the Senior Vice President, General Counsel and Secretary of Stanley Black & Decker, Janet Link is used to working under immense pressure. Staying on top of every rule and regulation and being in compliance go with the territory.
When COVID hit in the spring of 2020, unprecedented times brought business-as-unusual challenges for Link and her 100+ member team.
In an interview with Law360 Pulse, Link shares what they did to help the world's #1 tools and storage company continue operating while ensuring the utmost safety of its employees across the globe.
More From Stanley Black & Decker
Friday, May 7, 2021 - 1:30pm
Monday, April 19, 2021 - 8:30am
Friday, March 26, 2021 - 3:05pm
Videos from Stanley Black & Decker