Smithfield Foods' Helping Hungry Homes® and Albertsons Donate Nearly 40,000 Pounds of Protein to The Idaho Foodbank
Smithfield Foods' Helping Hungry Homes® and Albertsons Donate Nearly 40,000 Pounds of Protein to The Idaho Foodbank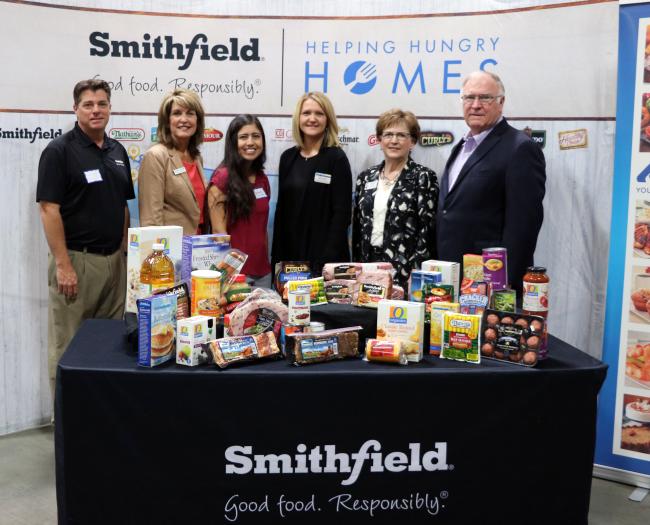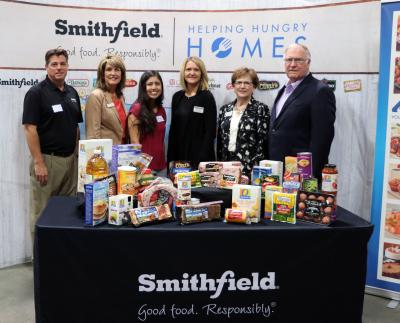 tweet me:
.@Albertsons @SmithfieldFoods partner to donate nearly 40,000 lbs of protein to @IdahoFoodbank http://bit.ly/2fy37xW #HelpingHungryHomes
Friday, September 22, 2017 - 8:00am
Originally published on GlobeNewswire
Last week, Smithfield Foods' Helping Hungry Homes® initiative, a program focused on alleviating hunger and helping Americans become more food secure, joined forces with Albertsons to donate nearly 40,000 pounds of protein to The Idaho Foodbank. The donation, equivalent to nearly 160,000 servings, will help those fighting hunger in Idaho, where one in seven individuals is food insecure.
"Albertsons is proud to be part of this Helping Hungry Homes event," said Kathy Holland, communications and community relations manager, Intermountain Division at Albertsons Companies. "We're proud to join Smithfield in supporting our neighbors and know today's donation will positively impact the community in a meaningful way."
Continue reading about the donation to The Idaho Foodbank
More From Albertsons Companies
Thursday, April 22, 2021 - 12:30pm
Wednesday, April 21, 2021 - 9:45am
Wednesday, April 7, 2021 - 5:25pm