The Secret Life of Waste: Uncovering Recycling Opportunities at Las Vegas Sands Resorts
The Secret Life of Waste: Uncovering Recycling Opportunities at Las Vegas Sands Resorts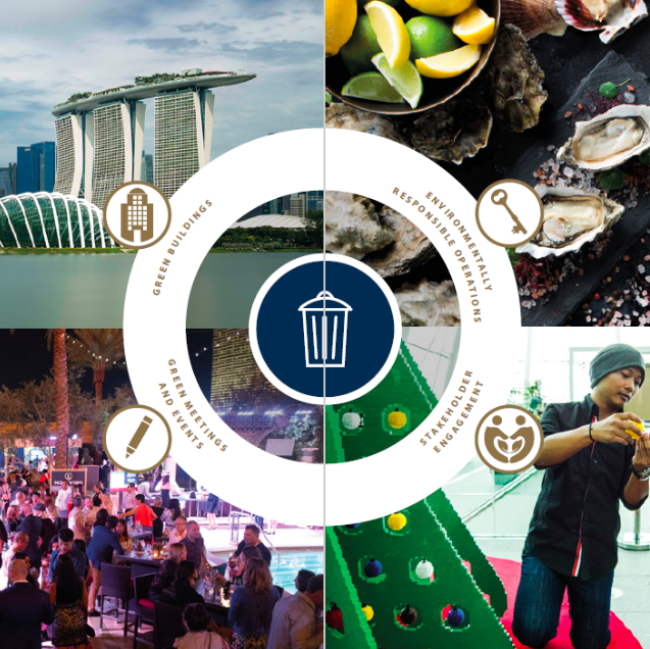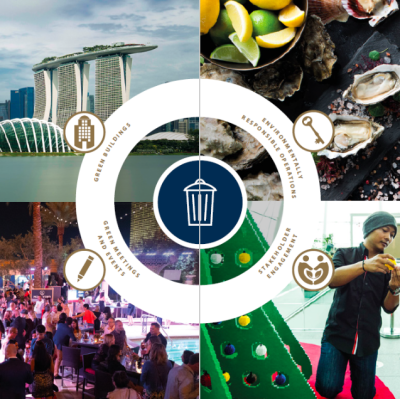 tweet me:
Waste is an often unseen part of the hospitality industry. Las Vegas Sands is leveraging its #SandsECO360 strategy to tackle this issue in all areas of its business. Read more in the company's newest 2018 Environmental Report. https://bit.ly/2WXw2T0
Tuesday, July 2, 2019 - 8:00am
What happens to a paper coffee cup, plastic straw, or a disposable utensil once it has served its purpose? These are the conversations Las Vegas Sands is having with restaurants, internal stakeholders, decision makers, and 50,000 Team Members globally. 
The company's newest 2018 Environmental Report, details initiatives and strategies used to tackle waste in each of its four pillars: Green Buildings, Environmentally Responsible Operations, Green Meetings and Events, and Stakeholder Engagement. See some key highlights on Las Vegas Sands efforts to address waste below.
Key to building up resort recycling in Green Buildings
Las Vegas Sands leverages internal Sustainable Development Standards to embed waste minimization into the resort development process. During construction, they focus on recycling building materials from concrete to carpet. During recent development projects at Marina Bay Sands, the property diverted 7,717 tons of construction waste away from landfill. 
More than meets the eye in Green Meetings and Events
Large-scale conferences, meetings, and special events may take months to plan and concerted effort to carry out. Waste of all shapes and sizes from program collateral, conference badges, visual displays, to decorative props are just some of the unique items that need to be collected, repurposed or recycled once the guests have left. In collaboration with meeting stakeholders, The Venetian Resort Las Vegas and Sands Expo & Convention Center were able to divert 93% of waste from the IMEX America event away from landfill!  
Solving food waste puzzles in Environmentally Responsible Operations
Behind the scenes, Las Vegas Sands is leveraging behavioral science to untangle the complexities of food waste in its operations. Resorts doubled down on tracking and measuring to create more reliable waste baselines, streamlined kitchen inventory management to reduce over buying, and even piloted new trays in Team Member Dining rooms to encourage portion control.  
Unlocking opportunities for waste action in Stakeholder Engagement
Empowering individuals with knowledge through campaigns and activities have helped drive change in all areas of Las Vegas Sands' business. To fully realize the potential of the internal Green Ideas crowdsourcing challenge, The Venetian Resort Las Vegas implemented its winning Team Member's proposal to donate gently used suite items such as desk organizers, makeup mirrors, and irons to a local charity. 
Please visit www.sands.com/sands-eco-360/our-vision for more information on Sands ECO360 initiatives.
More From Las Vegas Sands
Tuesday, July 28, 2020 - 2:35pm
Thursday, July 23, 2020 - 4:00pm
Thursday, June 11, 2020 - 9:00am