Sands Partners with Clean the World to Assemble 100,00 Hygiene Kits in 2017
Sands Partners with Clean the World to Assemble 100,00 Hygiene Kits in 2017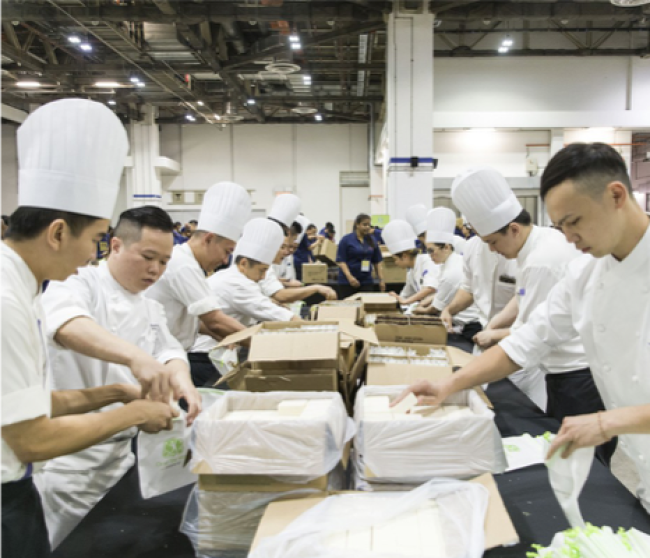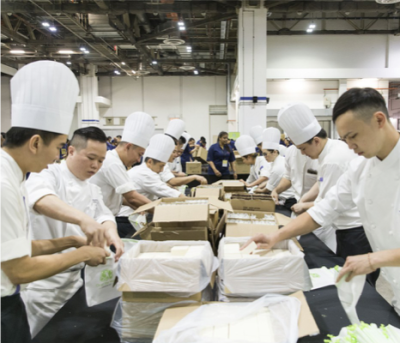 tweet me:
#Volunteers from @LasVegasSands assemble over 100,000 Global Hygiene Kits for @CleantheWorld in 2017 http://bit.ly/2IKTd7N #SandsCares
Monday, July 16, 2018 - 9:50am
More than 1,900 Las Vegas Sands Team Members and community volunteers participated in the Sands Cares Global Hygiene Kit Build with Clean the World to assemble recycled hygiene supplies from hotel properties around the world for distribution to service organizations that aid vulnerable populations.
"Building hygiene kits for Clean the World has united our Team Members around the world toward a common goal of taking discarded products from hotel properties and getting them to people who desperately need them," said Ron Reese, senior vice president of global communications and corporate affairs. "It's an incredible effort by our Team Members and communities, and one that has great meaning for us every year."
Through the series of kit builds in all four regions around the world, Las Vegas Sands properties have created 500,000 kits over the past four years to support Clean the World's mission to promote good health and well-being around the globe by improving access to soap and other hygiene products. The Sands Cares kit build events also provide much-needed financial support to propel Clean the World's mission. For each kit assembled, Las Vegas Sands contributes $1 to the Clean the World Foundation to accelerate its mission in two critical areas: ongoing hygiene education and disaster response.
Las Vegas Sands has partnered with Clean the World in its hygiene mission since 2011. During that time, Clean the World has recycled 240 tons of waste from Las Vegas Sands properties into more than 2.1 million bars of soap – material that otherwise would have gone to a landfill.
For detailed information on Sands Cares, visit Sands.com to download our latest Corporate Social Responsibility report.
More From Las Vegas Sands
Tuesday, July 28, 2020 - 2:35pm
Thursday, July 23, 2020 - 4:00pm
Thursday, June 11, 2020 - 9:00am