Sands Bethlehem Helps Plant the Seeds for a Healthier Future
Sands Bethlehem Helps Plant the Seeds for a Healthier Future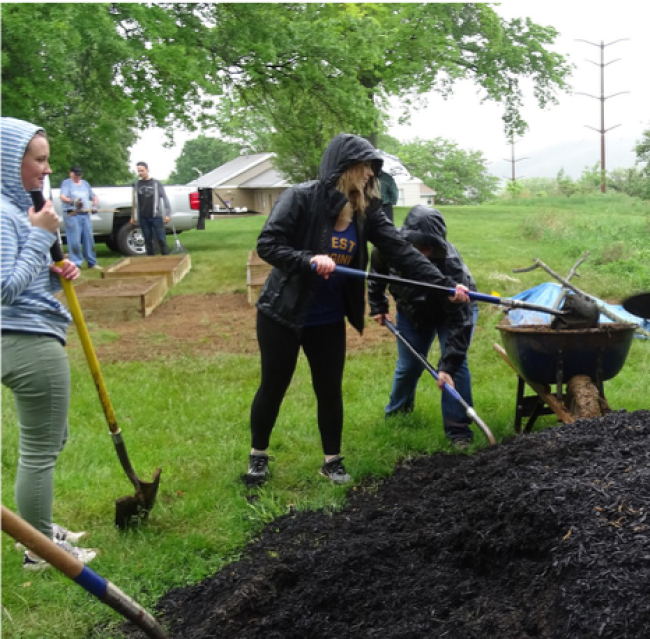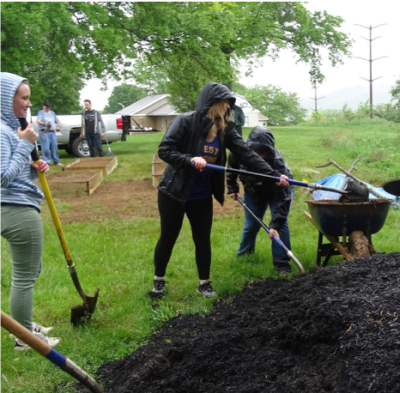 tweet me:
Last year, @Sands_Bethlehem partnered with @Penn_State Extension and the Community Action Development Corporation of Bethlehem, PA to build planting beds for #community herb and vegetable gardens: http://bit.ly/2z5rU8x @caclv #SandsCares #SandsECO360
Wednesday, July 18, 2018 - 9:15am
To provide the community with accessible horticulture, the Sands Cares and Sands ECO360 teams partnered with Penn State Extension, Lehigh and Northampton County 4-H, and the Community Action Development Corporation of Bethlehem to build planting beds for the Lynfield Community Center in Bethlehem.
"The partnership just made sense," said Susan Stachowski, community relations coordinator at Sands Bethlehem. "With all of our combined resources, we were able to put financial backing, manpower, and education toward this initiative."
The Lynfield Community Center is a local organization that works to mitigate the effects of poverty by offering a safe and supportive place for children to thrive. In addition to providing monetary support and supplies, Sands Bethlehem Team Members spent several hours constructing and readying six 25-foot-by-25-foot planting beds for herb and vegetable gardens. The initiative provides fresh produce and herbs to local youth, as well as educates them on basic gardening, food preservation, and a healthy diet.
"Not only is the garden providing sustenance, but it's also an outlet for local youth," said Stachowski. "It's exciting for children to watch a vegetable grow from a tiny seed. It's an incredible activity for them to take part in."
For more information on Sands ECO360, Sands Cares, and our global sustainability efforts, visit Sands.com to download our latest sustainability report.
More From Las Vegas Sands
Thursday, June 11, 2020 - 9:00am
Friday, April 10, 2020 - 12:20am
Monday, April 6, 2020 - 5:20pm