Ryan Murphy to Donate All Profits From FX's "Pose" to LGBTQ Charities
Ryan Murphy to Donate All Profits From FX's "Pose" to LGBTQ Charities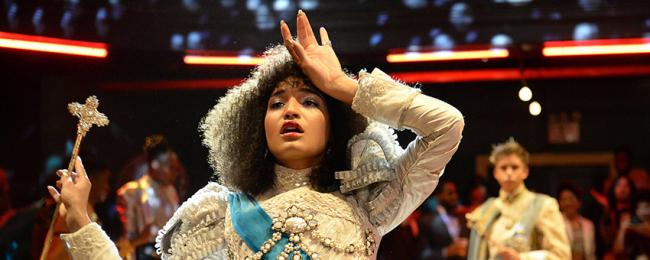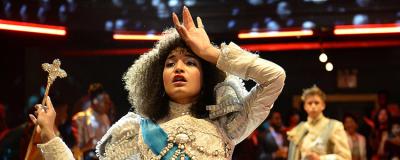 tweet me:
Ryan Murphy to donate all his profits from his new @FXNetworks show "Pose" to #LGBTQ charities across the U.S.: http://bit.ly/2KjWGeN @MrRPMurphy @21CF_Impact
Monday, May 14, 2018 - 7:00am
Ahead of the June 3 premiere of his new FX series Pose, a dance musical about ball culture in 1980s New York City, writer and producer Ryan Murphy announced he will donate 100% of his profits from the show to trans and LGBTQ charities across the U.S. The series features the largest cast of transgender actors in regular roles in TV history, as well as the largest recurring cast of LGBTQ actors ever for a scripted series. Murphy will spotlight each of the recipient organization on his Twitter account and plans to host fundraiser screenings and other benefits to continue to raise awareness and drive donations. Murphy is also the creator of hit FX series American Horror Story, American Crime Story, and Feud, as well as FOX's 9-1-1.
"We've entered this area of television as advocacy, and I've seen the difference you can make in people's lives by showing up for them, caring for them, and helping them in any way that you can," Murphy said. "I just decided I need to do more than just make a show for this community. I want to reach out and help this community. My eyes have really been opened to the great work being done in a lot of these organizations, and they need our support."
Pose follows a suburban New Jersey couple (Evan Peters and Kate Mara) who get swept up in the glamour and intrigue of 1980s New York, including the queer community's underground house ball culture that was famously captured in the 1990 documentary Paris is Burning. Murphy worked closely with the Half Initiative, which he founded in 2016 to hire more women and minorities behind the camera on his television projects, to assemble more than 100 trans actors and crewmembers to work on the production. Pose also stars five trans women of color as series regulars.
"I believe that if you see a character on television and you love that character, you will consider our character to be your friend, even if you have nothing in common with that person," Murphy said on the subject of LGBTQ representation on screen. "You look at shows like Glee and Modern Family… I really do believe that television an change the world, and I've seen it firsthand."
Among the organization Murphy identified are the Sylvia Rivera Law Project and the Peter Cicchino Youth Project. SRLP works to guarantee that all people are free to self-determine gender identity and offers legal help with processes such as name changes, IDs, immigration, and more. The Peter Cicchino Youth Project, an initiative of the Urban Justice Center, supports the nearly 40% of New York City's homeless young people who identify as LGBTQ. The organization provides legal services, advocacy, case management, and community education. Murphy plans to announce more recipient organizations in the coming weeks.
Pose premieres on FX on Sunday, June 3, at 9 PM ET.
More From 21st Century Fox
Monday, February 25, 2019 - 7:00am
Thursday, February 21, 2019 - 7:00am
Friday, February 1, 2019 - 3:00pm