Rev. Leo Woodberry on Climate Justice
Rev. Leo Woodberry on Climate Justice
tweet me:
This wk's @SeaChangeRadio - Rev. Leo Woodberry (@KingdomLiving4u) talks about the Justice First Tour – a ten-state tour of the South with a focus on 100% clean energy all. #climate http://www.cchange.net/2018/04/10/rev/
Multimedia from this Release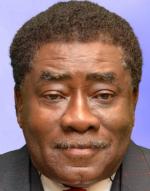 Thursday, April 12, 2018 - 9:00am
How does one cultivate environmental activism in the deepest of red states? Is the current situation in the White House dividing Americans further, or expanding the progressive tent? This week on Sea Change Radio, we discuss these issues and more with the Reverend Leo Woodberry, a nondenominational pastor from South Carolina who is thoroughly committed to fighting climate change. Rev. Woodberry talks about his upcoming ten-state Justice First Tour, the upsides and downsides of raising awareness of climate change in the South, and the overlap between the Civil Rights and environmental movements as we mark the 50th anniversary of the passing of Dr. Martin Luther King, Jr.
More From Sea Change Radio
Wednesday, November 6, 2019 - 3:25pm
Tuesday, October 29, 2019 - 7:05pm
Wednesday, October 23, 2019 - 12:35pm