Relay Education is Leading the Way in Energy Literacy Across Canada
Relay Education is Leading the Way in Energy Literacy Across Canada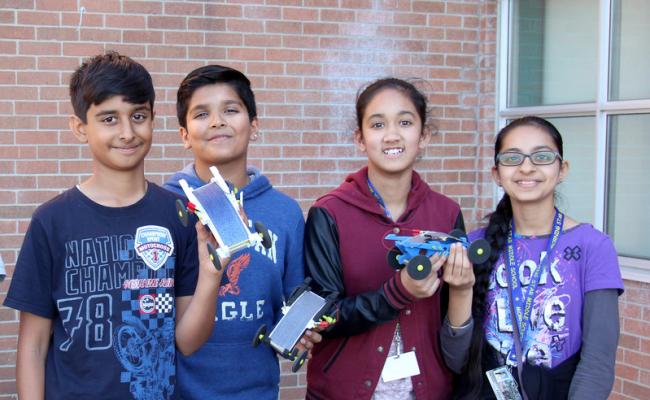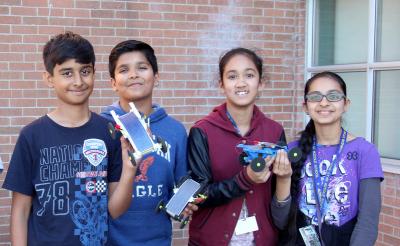 tweet me:
.@RelayEducation builds #energy literacy in Toronto with interactive #renewableenergy workshop http://bit.ly/2GxHAAm @Scotiabank
Wednesday, February 21, 2018 - 10:10am
TORONTO, February 21, 2018 /3BL Media/ - The transition to 100 per cent renewable energy is underway across Canada. In 2018, 15,000 youth will participate in Relay Education's renewable energy workshops as part of this national energy shift.
On February 21, 100 students at Queen Victoria Public School in Toronto will take part in Relay's workshops to build energy literacy and interest in green careers.
As Canada's energy sources shift towards renewable power, the Federal government plans to phase out coal by 2030. In addition, both Saskatchewan and Alberta aim to have at least 30 per cent renewable energy capacity by 2030.
Energy literacy is crucial to this transition; therefore Relay is uniquely positioned as the country's leader in renewable energy education to accelerate this change.
The February 21 event will recognize Relay's achievements, including remarks from Arif Virani, Member of Parliament for Parkdale – High Park.
Scotiabank is working with Relay as the National Youth Programs Sponsor to build youth programming from coast to coast. This is a natural alignment as Scotiabank aims to support organizations that are committed to helping young people reach their infinite potential. Their goal is to help ensure that young people have the necessary skills and resources they need to support their success.
Event Details
Location: Queen Victoria Public School
Address: 100 Close Ave, Toronto, ON M6K 2V3
Room Location: Staff Room on 2nd Floor
Event Timing: 12:50 P.M. to 1:55 P.M.
Speeches: 12:55 P.M. to 1:15 P.M.
Students participating in workshops: 1:15 P.M. to 1:55 P.M.
Description: Exciting and active photo/video opportunities of students using small wind turbines to generate electricity, conducting science experiments, and working in teams to accomplish activities.
Quotes
"Our amazing facilitators and exciting learning experiences have established Relay as Canada's leader in renewable energy education," mentions Wesley Normington, Executive Director of Relay. 
"Teachers and communities continue to stress that our programs are vital in helping youth connect with the opportunities of renewable energy. From building the interest of high school students in STEM careers to helping 10 year olds build solar cars, Relay gives youth the tools to push for a renewable energy future."
"Relay youth workshops build students' self-confidence and comprehension skills. We hear the excitement of students every day in the classroom as they explore renewable energy first hand," adds Wesley Normington. 
 
Sudeep Sanyal, Vice Principal at Queen Victoria Public School, "It's pretty exciting to be a part of Relay's growth. Our students have experienced their workshops for several years and we continue to work with Relay to engage our students about energy conservation and teach them about the science of energy. What is so unique about Relay is the fact they allow students to use functioning renewable energy technology and that every student has a role in the activities." 
 
Arif Virani, MP for Parkdale-High Park said, "It's a pleasure to welcome Relay to Queen Victoria Public School here in our riding of Parkdale-High Park, and to recognize the incredible work this organization has done to engage youth and First Nations communities in STEM education and energy conservation. These workshops play a vital role in providing opportunities for kids to learn about renewable energy sources – which is critical as we work to mitigate climate change and preserve our environment. The workshops help youth learn skills that will help set them up for success in the future in an economy that has become more reliant upon science, technology, engineering, and mathematics." 
 
"Scotiabank is proud to be the National Youth Programs Sponsor of Relay Education," said Jane Jhaveri-Malt, Vice-President, Global Communications and Corporate Social Responsibility at Scotiabank. "We aim to support organizations that are committed to helping young people reach their infinite potential. Relay's focus on renewable energy education programs across Canada is aligned with our commitment to reducing our impact on the environment, and part of our goal to help create a better future. Scotiabank has been a sponsor of Relay's First Nations Green Collar Careers program for many years, and we've seen firsthand the impact that their programs have on young people within the community. We're excited to expand our partnership to this level."
About Relay Education
Relay Education is educating Canadians about renewable energy. Relay strives to inspire the next generation to become green leaders and to build a planet powered by 100% renewable sources. In 2018, we will continue to work with schools and Indigenous communities to teach 15,000 youth about renewable energy.
Relay makes energy literacy possible for every person through accessible, inclusive and vital programs for children and adults.
 
SOURCE Relay Education
For further information: contact Kelly Park at 416-899-6098  or kelly@relayeducation.com; or contact Sarah Zachariah at 647-994-2876 
More From Scotiabank
Thursday, January 14, 2021 - 9:00am
Wednesday, January 13, 2021 - 9:00am
Tuesday, January 12, 2021 - 3:15pm