Principal Financial Group Announces Strides in Decreasing Carbon Emissions
Principal Financial Group Announces Strides in Decreasing Carbon Emissions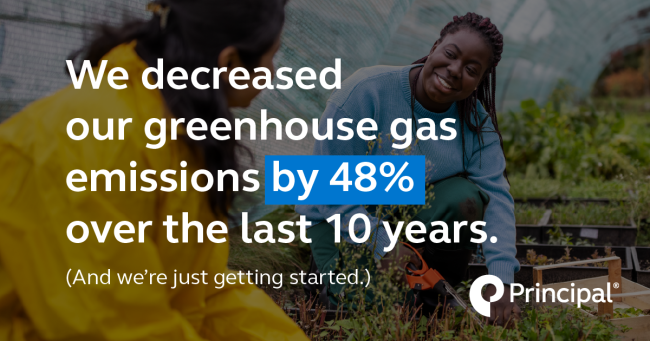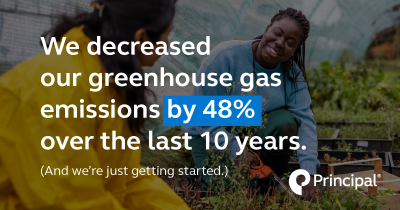 tweet me:
Through a focus on sustainable practices, @Principal has announced a 48% decrease in its greenhouse gas emissions. https://bit.ly/3xD1a9P
Tuesday, May 4, 2021 - 11:15am
Principal Financial Group® has decreased its greenhouse gas emissions by 48% over the last 10 years through its focus on sustainable practices.  Additionally, Principal® announced its intent to decrease its U.S. carbon emissions by 40% by 2035 and aspires to achieve net-zero carbon emissions by 2050.  For more on the environmental, social, and governance commitments Principal has made, visit principal.com/sustainability.
More From Principal Financial Group
Tuesday, May 11, 2021 - 12:45pm
Wednesday, April 14, 2021 - 12:35pm
Tuesday, April 13, 2021 - 4:15pm
Videos from Principal Financial Group