New Holland Agriculture Works to Combat Climate Change By Developing Methane Powered Concept Tractor
New Holland Agriculture Works to Combat Climate Change By Developing Methane Powered Concept Tractor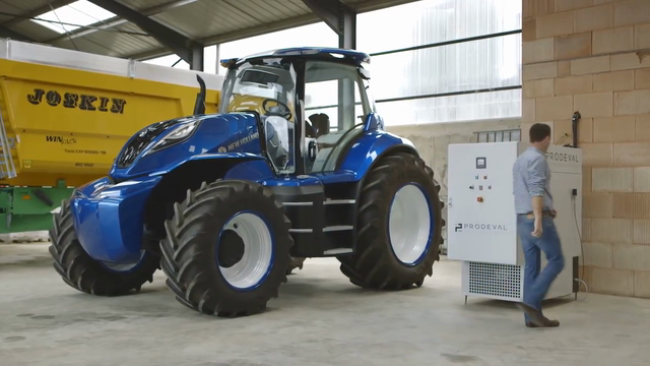 tweet me:
Is the world is facing an energy crisis? See what @CNHIndustrial #Brand @NHAgriculture has done with its Methane Powered Concept Tractor in order to provide farmers with a new sustainable option! https://bit.ly/2SlwoR7 #methane #naturalgas
Tuesday, July 10, 2018 - 9:30am
The world is facing an energy crisis. Concerns over pollution and climate change, issues surrounding energy supply and consumption are growing. And with an increasing world population, the amount of energy we need has doubled in the last 40 years. Record use of irreplaceable fossil fuels and commitments to reduce the environmental impact of our energy demands mean the development of renewable sources of power such as wind, solar and hydroelectric are accelerating. CNH Industrial is at the forefront of alternative fuel developments, with the most extensive range of vehicles available, with power sources including liquefied natural gas, compressed natural gas and electric-hybrid solutions, developed by our powertrain brand, FPT Industrial, which has now manufactured 30,000 natural gas engines. With over 22,000 alternative fuels vehicles now in use, IVECO is the market leader in natural gas power. We are leading agricultural alternative fuel provision. In 2006 our brands were the first to offer 100 per cent biodiesel compatibility, and were also the first to develop hydrogen and propane-powered tractor prototypes.
More From CNH Industrial
Tuesday, February 25, 2020 - 2:00pm
Friday, February 21, 2020 - 2:00pm
Thursday, February 20, 2020 - 2:00pm