Nestlé's Parent Support Spotlight on Allison: Finding a Place that Values Families
Nestlé's Parent Support Spotlight on Allison: Finding a Place that Values Families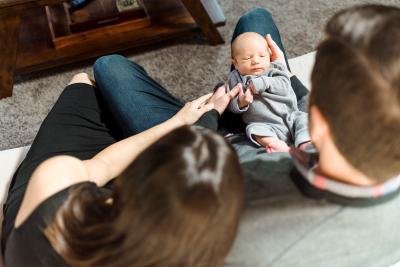 tweet me:
.@NestleUSA's Parent Support Policy is already making a difference in the lives of employees like Allison http://bit.ly/2wyNEaM
Monday, August 28, 2017 - 8:45am
by Allison, Corporate and Brand Affairs Manager at Nestlé USA
My family and I live in Cleveland — my son Grant is now six months old. When I was first considering Nestlé, I knew that the company was family-friendly and that was top-of-mind for me. It was a priority for me to find a place that valued families and valued their employees. When I learned that the parental support policy offered up to six months of leave, I thought 'I can't take off that much time!' But as I was in the thick of it, I was extremely grateful for the extra time. When Grant was 12 weeks old, I was still figuring out so much about parenthood — if I had returned to work at that time, the extra stress (and lack of sleep!) would have made it a challenge. After taking the full six months of leave, I don't regret anything or 'wish I had more time' — I'm at peace with the incredible time we spent together. That time helped set up Grant for an easy transition to child care, and it set me up to do everything I could to help him grow and thrive.
More From Nestlé
Friday, January 29, 2021 - 8:20am
Wednesday, January 27, 2021 - 8:05am
Tuesday, January 26, 2021 - 12:15pm
Videos from Nestlé