National Grid Offers Safety, Energy-Saving Tips Ahead of Forecasted Weekend of High Temperatures in Upstate New York
National Grid Offers Safety, Energy-Saving Tips Ahead of Forecasted Weekend of High Temperatures in Upstate New York
Customers are reminded that extended heat, humidity can cause heat stress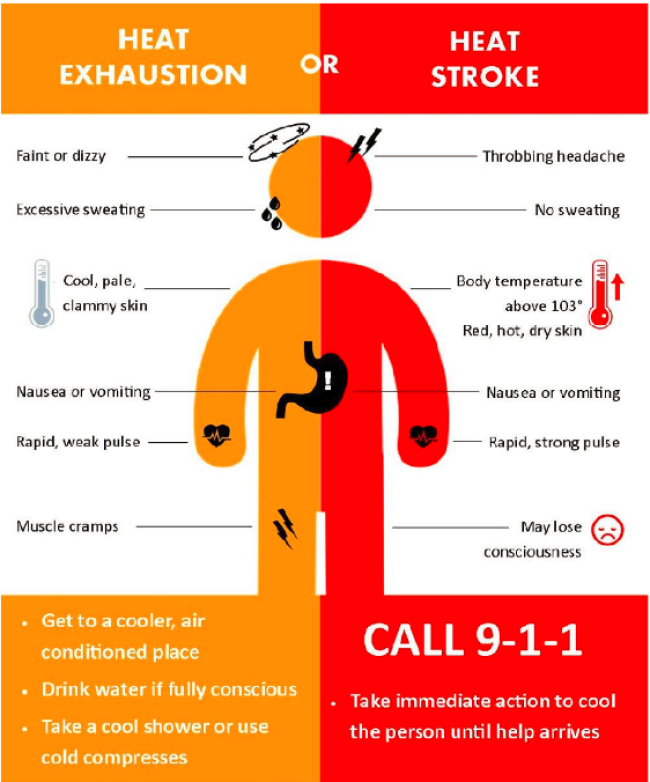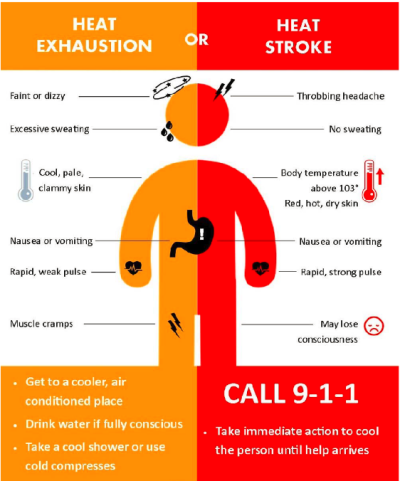 tweet me:
.@NationalGridUS has some #energyefficiency and cool-down tips for people, especially in Upstate NY, experiencing extreme heat this summer. http://bit.ly/2Gj1cL3
Thursday, July 18, 2019 - 5:00pm
July 18, 2019 /3BL Media/ - The heat is on through the weekend across upstate New York with forecasters calling for a run of high temperatures and humidity in the region. While electricity supply to the area is adequate, National Grid has increased overnight and weekend staffing and will continue to closely monitor the weather, electricity demand and system reliability. We also offer the following safety and energy-efficiency tips to help customers beat the heat.  
Prolonged temperatures of 90°F or higher can lead to heat-related illnesses, especially for the elderly, young children and those with chronic illnesses. More information on heat stress can be found in the infographic below and at NationalGrid.com.  
Stay Cool, Maximize Energy Efficiency
Draw blinds, shades, drapes to prevent the sun from making your home too hot. 
Turn off lights when they are not needed.
Control your home's temperature with a smart thermostat – Whether you're on vacation or on the go, a Wi-Fi enabled thermostat allows you to control your home's temperature from your smartphone, tablet, or laptop. Customers can use the technology to preset and adjust temperatures remotely, which could help lower energy bills by up to $180 a year.
Slightly increase air conditioner settings, change filters – The lower you set your air conditioner temperatures, the more costly it is to operate. For example, a 75-degree setting will cost about 18 percent more than a 78 degree setting. Be sure to choose a temperature that doesn't compromise your comfort. Also, check your window air conditioner filter and replace or clean it if it is clogged. If your home has central air conditioning, check the furnace filter and replace it if it's dirty.
Ceiling fan efficiency – Unlike an air conditioner, ceiling fans don't cool your home; they only circulate air to make you feel cooler. They are most effective when you're home to enjoy the benefits. Turn ceiling fans off when you're not home and save energy in the process.
Unplug electronics – Even though your electronics, like televisions and computers, are turned off they may still draw electricity. Unplug any unnecessary electronics and chargers until you need them. In addition, using an advanced power strip on your entertainment system reduces phantom load energy use and can save you up to $60 annually.
Check refrigerator and freezer temps – The ideal refrigerator temperature is between 37 and 40 degrees. For the freezer the ideal reading is 5 degrees. Also, it's important to keep your refrigerator and freezer full so that they do not have to work as hard to stay cold. This can drastically lower the amount of energy that they'd ordinarily need to function efficiently.
Replace/recycle working refrigerators that are 10 years or older – Older refrigerators often use more than four times the energy of newer models and cost up to $150 a year to run. Consider recycling your refrigerator with National Grid. Through our program you can schedule a no-cost pick up of your old, working refrigerator and receive a $50 rebate.
Delay the use of hot water appliances like dish washers and washing machines. 
Temporarily turn off your pool pump – Pool pumps are one of the largest consumers of household energy—second only to the air conditioning unit.
Click here for more energy savings and bill management tips.  
About National Grid
National Grid (LSE: NG; NYSE: NGG) is an electricity, natural gas, and clean energy delivery company serving more than 20 million people through our networks in New York, Massachusetts, and Rhode Island. We are the largest distributor of natural gas in the Northeast. National Grid also operates the systems that deliver gas and electricity across Great Britain.
National Grid is transforming our electricity and natural gas networks with smarter, cleaner, and more resilient energy solutions to meet the goal of reducing greenhouse gas emissions by 80 percent by 2050. Our Northeast 80x50 Pathway is an industry-leading analysis for how to reach that goal in the states we serve, focusing on the power generation, heat, and transportation sectors.  
Read more about National Grid's vision to accelerate the transition to a decarbonized economy and rebuild opportunity for America's working families in The Clean Energy Promise, an eBook written by National Grid's U.S. president, Dean Seavers.
For more information please visit our website, follow us on Twitter, watch us on YouTube, friend us on Facebook and find our photos onInstagram. 
Contact
Virginia Limmiatis
315-452-7708
Patrick Stella
518-433-3838         
More From National Grid
Monday, March 1, 2021 - 11:10am
Wednesday, February 24, 2021 - 8:25am
Tuesday, February 23, 2021 - 1:35pm