Multipliers of Prosperity: Lending With a Mission
Multipliers of Prosperity: Lending With a Mission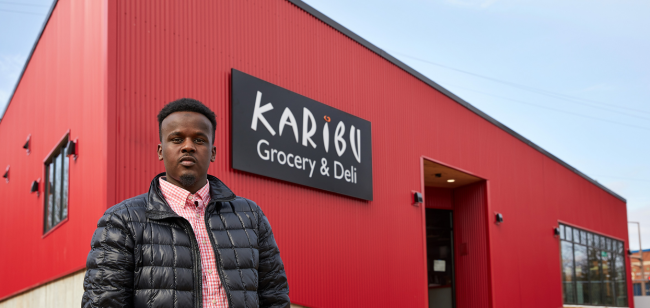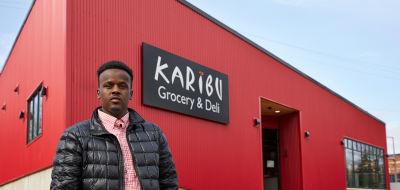 tweet me:
#LMI people don't always have access to capital to start a #smallbusiness. Community Reinvestment Fund helps finance businesses like this family-owned store in a Saint Paul, MN East African community http://bit.ly/2KH42ZP @MetLife Foundation @crf_usa #CommunityInvestment
Tuesday, May 29, 2018 - 10:05am
Mohammed Ali and his siblings had been driving past the vacant gas station on the east side of Saint Paul, Minnesota for years before they finally decided to make an offer to buy it—with the idea of opening a restaurant and grocery store catering to the neighborhood's vibrant community of immigrants.
"As a Somali in an East African community [in Saint Paul], I felt for the many families here that are new to America. The closest grocery store is a couple of miles away, and it can be hard for some of them to walk there or take the bus," Mohammed says. "Opening this business in this location was very significant to us—not only as a resource for the East African community, but for the whole east side of Saint Paul."
Read the full article on the Multipliers of Prosperity website.
More From MetLife Inc.
Wednesday, January 22, 2020 - 8:30am
Tuesday, January 21, 2020 - 3:10pm
Friday, January 10, 2020 - 9:00am