More Consumers are Punishing Companies for Their Behavior Rather Than Rewarding Them
More Consumers are Punishing Companies for Their Behavior Rather Than Rewarding Them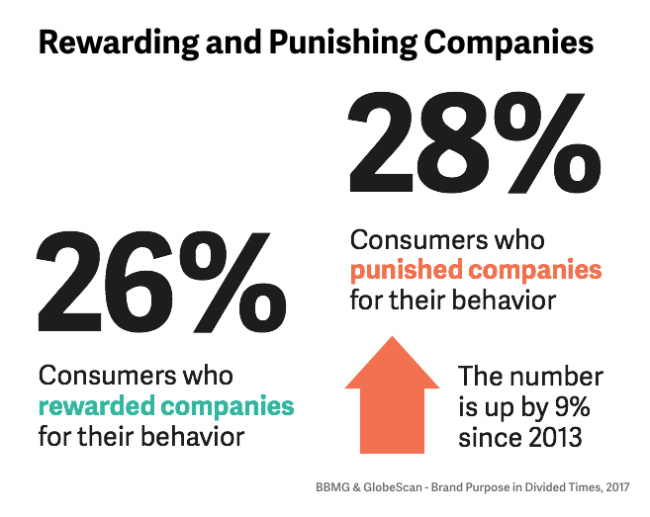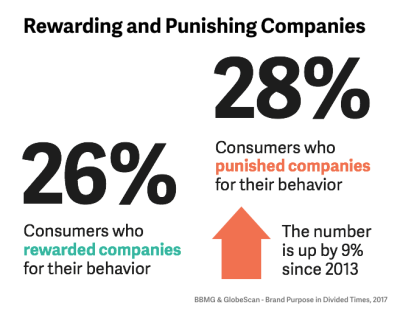 tweet me:
Naughty or nice? More consumers are punishing companies for their behavior rather than rewarding them. Learn more in this report from @ItsBBMG and @GlobeScan http://bit.ly/2o5dXSL
Wednesday, December 20, 2017 - 9:00am
For the first time since 2009, more consumers say they have punished companies for their behavior (28%) rather than rewarded them (26%), and the number of those who are punishing brands is up by 9% since 2013.
For a deeper look at the global data and for inspiration from some of the brands leading in today's divided times, click here to download our report
More From BBMG
Wednesday, July 11, 2018 - 9:35am
Monday, April 30, 2018 - 11:30am
Friday, February 23, 2018 - 10:00am
Videos from BBMG