Millions of Recycled Bottles and Cans, and Counting
Millions of Recycled Bottles and Cans, and Counting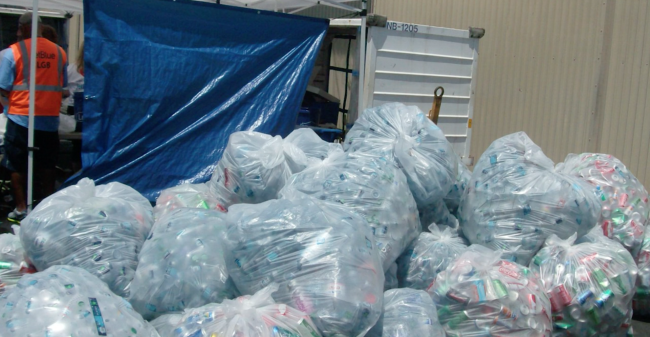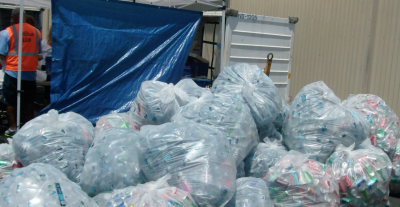 tweet me:
#JetBlue is #recycling millions of bottles and cans, and counting http://bit.ly/2tqvk2D @JetBlue #CSR
Thursday, July 20, 2017 - 9:05am
"Recycling can really be encapsulated in one word — Respect! Respect for ourselves, our environment, and our future. Year after year, the need to recycle is at the forefront of crewmembers' minds, and thanks to support at various levels, we have been able to navigate the complexities of recycling at one of the busiest airports in the country."

—Jahvon Tuitt, Ground Operations Crewmember (JFK), JetBlue
Forget buzzwords and back-patting. Recycling has real and measurable impact. Recycling an aluminum can saves 95% of the energy required to make it. Multiply that by the 30 million cans and bottles that JetBlue serves per year, and the numbers add up.
In 2016, we strengthened our commitment to onboard recycling of bottles and cans on all domestic flights. Through our tracking tool, we watched the adoption rate increase to 84%. That makes tens of millions of recycled bottles and cans every year.
Onboard, JetBlue is one of only a few U.S. airlines to mandate recycling rather than offer a staff volunteer program. Behind the scenes, Bottles Up, a program created independently by our JFK Ground Operations (GO) team, has collected over 80,000 plastic bottles and counting.
To learn more about JetBlue's long-term responsibility platform and to view the full report, visit responsibilityreport.jetblue.com/2016
More From JetBlue Airways
Thursday, May 28, 2020 - 9:00am
Tuesday, May 26, 2020 - 12:45pm
Thursday, May 14, 2020 - 11:00am
Videos from JetBlue Airways