MetLife Foundation and Trickle Up Partner to Combat Poverty, Improve Financial Health
MetLife Foundation and Trickle Up Partner to Combat Poverty, Improve Financial Health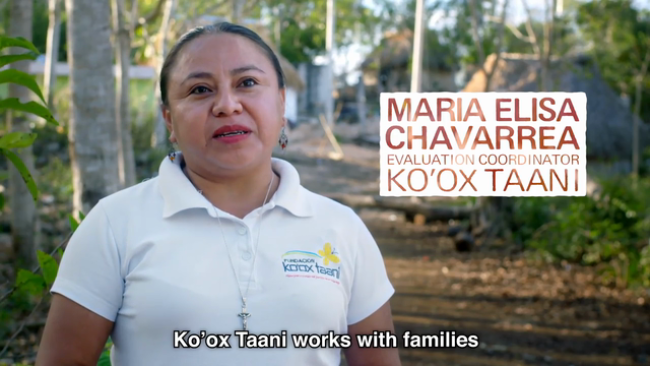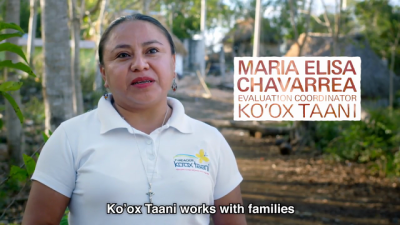 tweet me:
.@MetLife Foundation and @trickleuporg drive #change, combat #poverty and improve #financialhealth through financial literacy, grant capital, a safe place to save, access to credit: http://bit.ly/2w90Fsh
Monday, May 7, 2018 - 9:25am
Trickle Up helps ultra-poor women and youth move out of poverty. They use the "Graduation Approach," which includes financial literacy, grant capital, a safe place to save, access to credit and continuous coaching. 
In Mexico, Trickle Up worked with NGO Ko'ox Taani to adapt the Graduation Approach in Mérida, Yucatán. Through the program, Ko'ox Taani is delivering social protection, livelihood planning and training, seed capital, mentoring, and savings groups to participants. Trickle Up offers expertise, support, and technical assistance in the design and implementation of the graduation approach.
This video describes Trickle Up's work with Ko'ox Taani. Evelyn Stark of MetLife Foundation discusses the Foundation's support for Trickle Up's work and how it fits into the broader context of MetLife Foundation's strategy to improve financial inclusion and financial health for low- to moderate-income people globally. Following a successful partnership with Trickle Up in India, MetLife Foundation recently approved a grant to replicate and scale the organization's graduation program in Vietnam, Bangladesh and Mexico. 
According to Stark, "When the Foundation sees small solutions having big impact, we want to be a part of helping them scale. In Mexico, the program is part of the Foundation's commitment to helping low-income Latin Americans achieve financial health."  
More From MetLife, Inc.
Tuesday, April 13, 2021 - 2:40pm
Monday, March 15, 2021 - 12:15pm
Wednesday, February 3, 2021 - 10:40am