Marina Bay Sands Team Members Share: What Volunteerism Means to Me
Primary tabs
Marina Bay Sands Team Members Share: What Volunteerism Means to Me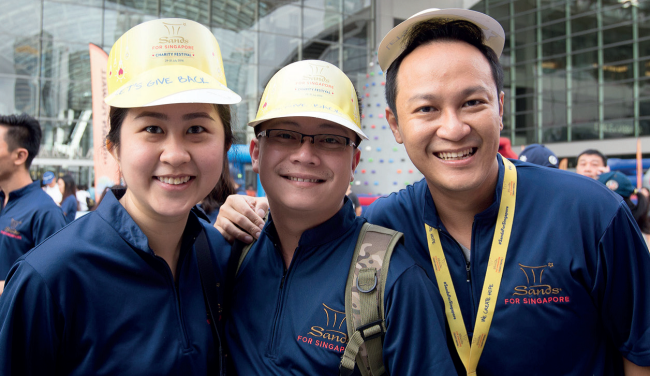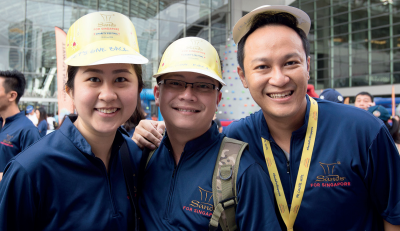 tweet me:
.@MarinaBaySands Team Member shares what #volunteerism means to him http://bit.ly/2CqCww0 #SandsCares @LasVegasSands
Monday, January 8, 2018 - 10:05am
Brandon Cheong, Shift Manager, Loyalty Club at Marina Bay Sands, first started volunteering while still in school at a local animal shelter after being inspired by United Nations Messenger of Peace, Dame Jane Goodall.  This sparked a lifelong commitment to volunteerism as he believes in giving a voice to those who cannot speak for themselves. He has devoted time volunteering and fundraising for Save Our Street Dogs (SOSD) and Voice for Animals (VFA).
Since joining Marina Bay Sands in 2010, Cheong has found it hard to juggle the demands of shift work, family and volunteering.  Last year, he decided to rededicate himself to volunteering and made the decision to join his Team Members and volunteered at Sands for Singapore, Marina Bay Sands' corporate social responsibility program.  Sands for Singapore is an initiative that is a part of Sands Cares, Las Vegas Sands' corporate giving program.  Marina Bay Sands and Las Vegas Sands remain committed to being good corporate citizens and instill this in their Team Members worldwide. 
"I try to work in volunteering on my days off or take leave to do so," Cheong said.  "Planning ahead is important so that I can volunteer and still be at my job.  I also try to get my family involved so we can bond through meaningful activities."
From his various volunteering activities over the years, Cheong's takeaway is that we tend to take things for granted.  He believes in one of Dame Goodall's quotes" "What you do makes a difference and you have to decide what kind of difference you want to make." 
"I was in charge of the darts game booth at last year's Community Chest Heartstrings Walk at the Sands for Singapore Charity Festival," he said.  "It was exhausting but rewarding at the same time to see the smiles and laughter of the people I interacted with.  Someone even came up to me to personally thank me.  Because of that, I volunteered again at this year's festival." 
More From Las Vegas Sands
Friday, March 29, 2019 - 11:40am
Wednesday, March 27, 2019 - 11:00am
Friday, March 22, 2019 - 12:00pm