Marina Bay Sands: Energy Conservation with EcoStruxure
Marina Bay Sands: Energy Conservation with EcoStruxure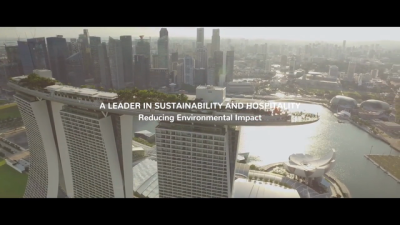 tweet me:
Marina Bay Sands drive #energyefficiency with #EcoStruxure and other measures with help from @SchneiderElec which helps Sands meet increasing efficiency expectations and lower energy costs. http://bit.ly/35lf0ij @marinabaysands
Friday, December 13, 2019 - 12:25pm
Marina Bay Sands drive energy conservation with EcoStruxure Asset Advisor & other solutions with the help from Schneider Electric. Upgrading this property meant increasing efficiency & lowering energy costs.
More Hotel EcoStruxure solutions
Marina Bay Sands (MBS) drive energy conservation and stay at the forefront of sustainability with EcoStruxure IoT-enabled solutions. This has given MBS immense control over their energy usage, optimising their operational efficiency and reducing their overall carbon footprint.
Learn more about Schnieder Electric's energy efficency collaborations in 2018 - 2019 Sustainability Report