Jim Furnish + Kate Sheppard on the Last Frontier
Jim Furnish + Kate Sheppard on the Last Frontier
tweet me:
This week's @SeaChangeRadio - "Jim Furnish + Kate Sheppard on the Last Frontier" https://www.cchange.net/2021/01/12/furnish/
Multimedia from this Release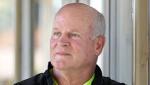 Wednesday, January 13, 2021 - 1:15pm
According to the State of Alaska website, the state's name derives from the Aleut alyeska, meaning "great land." Today on Sea Change Radio we talk about The Last Frontier, and some of the threats to its greatness. A week before the November election, the Trump Administration opened more than 9.3 million acres of old growth stands in Alaska's Tongass National Forest to logging companies which can now build roads and cut timber in this pristine ecosystem. This  decision reversed protections created by the US Forest Service's Roadless Rule Policy which this week has been in place for 20 years. Our first guest today is Jim Furnish, a longtime Forest Service official who explains the importance of the Tongass, the significance of the Roadless Rule Policy, and the prospect of a re-reversal once Joe Biden becomes President. Then, we revisit part of our 2015 discussion with environmental journalist Kate Sheppard as she recounts how sea level rise has imperiled the small Alaskan port town of Shishmaref.
More From Sea Change Radio
Thursday, May 6, 2021 - 5:05pm
Monday, March 29, 2021 - 2:05pm
Wednesday, March 10, 2021 - 1:15pm