JetBlue Program Aims to Inspire Girls to Pursue Aviation Careers
JetBlue Program Aims to Inspire Girls to Pursue Aviation Careers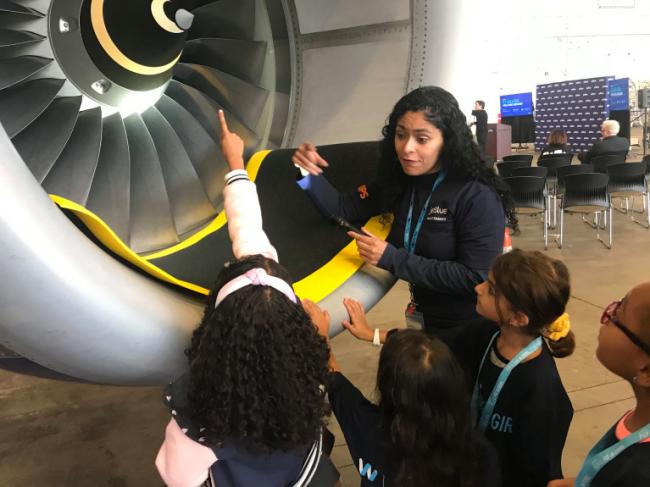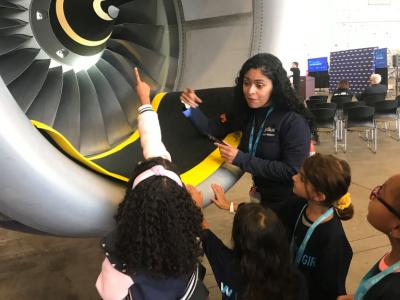 tweet me:
.@JetBlue's #FlyLikeAGirl program aims to inspire girls to pursue aviation careers http://bit.ly/2MePwMu via @BostonHerald
Wednesday, October 16, 2019 - 9:30am
It was women wielding the wrenches, fixing the airplane engines and sitting in the captain's chair in the cockpit of the 190-seat airplane inside JetBlue's hangar at Logan International Airport on Saturday — a rare sight in an industry dominated by men.
Female pilots, mechanics and fight attendants greeted more than 40 girls ages 6-17 with a first-class glance at what it's like to be a woman in aviation as part of the airline's "Fly Like A Girl" campaign.
"We really want to promote STEM and access for girls to become future aviators," said Ursula Hurley, vice president of the JetBlue Foundation, which aims to introduce underprivileged girls to careers in the aviation industry — particularly those fields where they are significantly underrepresented.
More From JetBlue Airways
Thursday, April 1, 2021 - 11:35am
Tuesday, February 23, 2021 - 11:45am
Friday, February 5, 2021 - 1:00pm
Videos from JetBlue Airways