Intel's Continued Commitment to Transparency and Equity at All Levels
Intel's Continued Commitment to Transparency and Equity at All Levels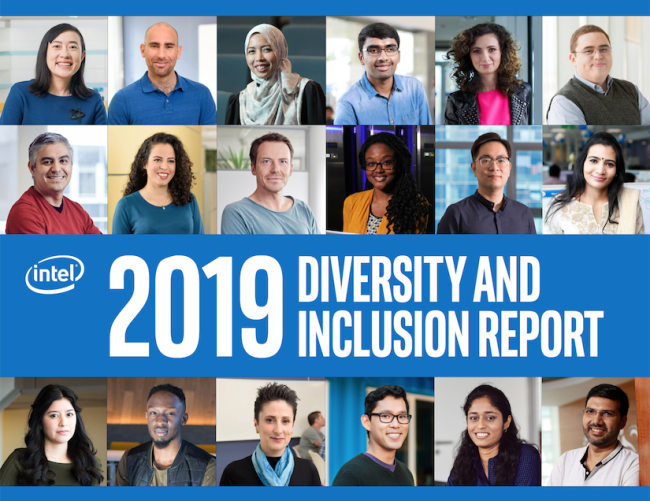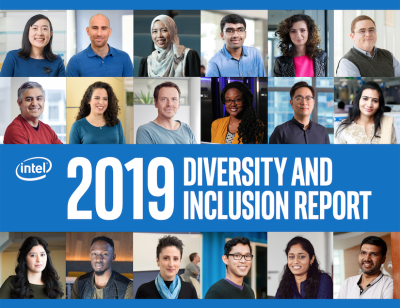 tweet me:
For the first time, @Intel has released aggregate employee pay data, broken down by race and gender. Read the 2019 #Diversity Report to see how the company is transforming its culture with inclusion at the center: http://bit.ly/2RE8ZJN
Wednesday, December 11, 2019 - 2:10pm
NEWSROOM: Intel
CONTENT: Blog
At Intel, we believe that a diverse workforce and inclusive culture are key to our evolution and to driving our growth. If we want to shape the future of technology, our workforce must be representative of that future. Transparency and open sharing of our data enable us to both celebrate our progress and confront our setbacks on that journey. We feel a sense of responsibility to continue to lead the industry in this space by raising the transparency bar for ourselves and, as a result, raising it for others.
That's why today, in keeping with that commitment, we are disclosing our latest workforce representation data. We are also releasing our 2017 and 2018 EEO-1 pay data, as we pledged to do in October. These datasets each tell an important part of the story and point to work that lies ahead.
Working toward better representation
Intel reached full market representation in our U.S. workforce last year. This was achieved through a comprehensive strategy that encompassed hiring, retention and progression. However, there is much more to be done.
Our company still needs better female and underrepresented male representation in leadership positions in the U.S. and worldwide. After all, we know that representation at the top matters most if we want to change the rest of the company.
What our pay data shows
Earlier this year, we announced gender pay equity globally across our 107,000 employees in over 50 countries. This is a critical first step — ensuring all employees in the same or similar roles are paid fairly regardless of gender or race/ethnicity, taking into consideration factors that influence pay such as performance, time in grade and tenure.
As might be expected, the pay data overall also reflects our representation gaps — there are fewer females and underrepresented groups at the senior-most, and therefore most highly compensated, levels of the company. However, due to our diversity and inclusion efforts, there is promising growth of our junior female and underrepresented talent from which our future leadership will be drawn.
Transforming our culture with inclusion at the center
It is clear from our latest representation and pay data that we must continue to focus on the progression of all qualified employees within the company and build a deeper culture of inclusion to allow all voices to be heard. We've learned that transparency is our strength and something that is critical for real progress. It clarifies our challenges and opportunities, allowing us to work together on solutions. We urge other companies to join us in being transparent and open with their successes and setbacks so we can continue to learn from each other.
More From Intel
Thursday, October 15, 2020 - 1:45pm
Tuesday, October 13, 2020 - 10:00am
Tuesday, October 6, 2020 - 11:00am