Intel Recognized as Global Leader for Engaging Its Supply Chain on Climate Change
Intel Recognized as Global Leader for Engaging Its Supply Chain on Climate Change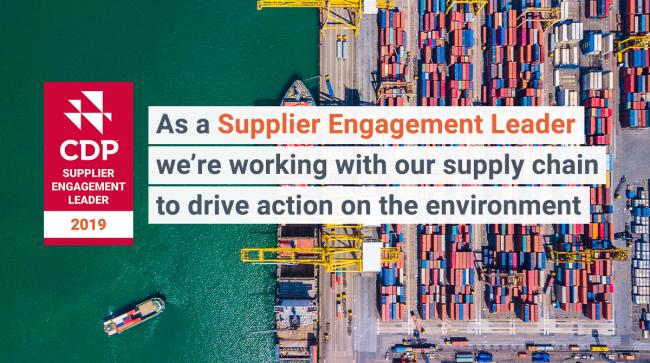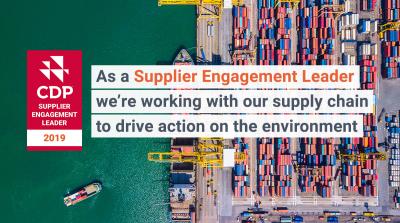 tweet me:
.@Intel recognized by @CDP as a global leader for engaging with its #SupplyChain on #ClimateChange http://bit.ly/2tgajZA
Tuesday, February 4, 2020 - 12:00pm
NEWSROOM: Intel
CONTENT: Press Release
February 4, 2020 /3BL Media/ - Intel has been identified as a global leader for engaging with its suppliers on climate change, being awarded a position on the Supplier Engagement Leaderboard by global environmental impact non-profit CDP.
Intel has been recognized for its actions and strategies to reduce emissions and manage climate risks in its supply chain in the past reporting year, and is among the top 3% of organizations assessed by CDP, one of almost 160 companies on the Leaderboard this year.
Intel's supply chain comprises more than 11,000 suppliers in over 90 countries. The company holds them to strong standards of operation in order to have a positive impact on the world while building better technology.
Dexter Galvin, Director of Corporates and Supply Chains at CDP said: "Congratulations to all the companies on the CDP Supplier Engagement Leaderboard for this year. They are showing leadership on engaging their suppliers to manage climate risk and cut emissions. Given that supply chain emissions are on average 5.5 times as high as a company's operational emissions, this couldn't be more crucial. If we are to achieve the goals of the Paris Agreement and decarbonize the economy, then other companies learning from these leaders and engaging their suppliers is going to be vital".  
Learn how Intel is building a responsible, resilient, and reliable supply chain
About Intel
Intel (NASDAQ: INTC), a leader in the semiconductor industry, is shaping the data-centric future with computing and communications technology that is the foundation of the world's innovations. The company's engineering expertise is helping address the world's greatest challenges as well as helping secure, power and connect billions of devices and the infrastructure of the smart, connected world – from the cloud to the network to the edge and everything in between. Find more information about Intel at newsroom.intel.com and intel.com.
About CDP 
CDP is a global non-profit that drives companies and governments to reduce their greenhouse gas emissions, safeguard water resources and protect forests. Voted number one climate research provider by investors and working with institutional investors with assets of US$96 trillion, we leverage investor and buyer power to motivate companies to disclose and manage their environmental impacts. Over 8,400 companies with over 50% of global market capitalization disclosed environmental data through CDP in 2019. This is in addition to the over 920 cities, states and regions who disclosed, making CDP's platform one of the richest sources of information globally on how companies and governments are driving environmental change. CDP is a founding member of the We Mean Business Coalition. Visit https://cdp.net/en or follow us @CDP to find out more.  
More From Intel
Tuesday, June 16, 2020 - 9:45am
Monday, June 1, 2020 - 2:45pm
Thursday, May 14, 2020 - 9:00am