Intel Named A Top Company for Diversity by DiversityInc
Intel Named A Top Company for Diversity by DiversityInc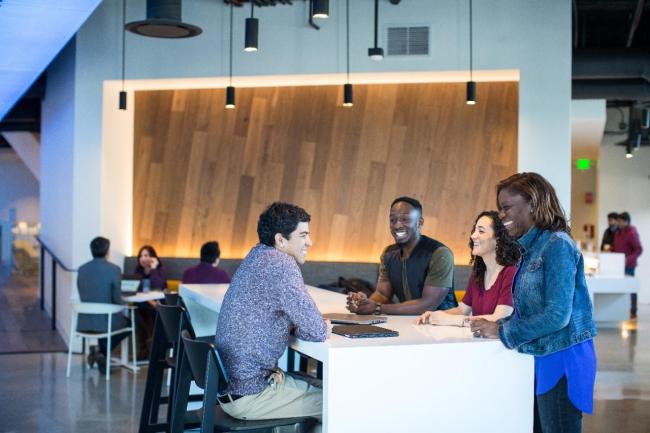 tweet me:
.@Intel recognized as a 2019 @DiversityInc Top 50 Company alongside great corporate leaders promoting diversity, visibility, and accountability across industries http://bit.ly/2WAr7Um #DiversityIncTop50
Monday, May 20, 2019 - 8:00am
NEWSROOM: Intel
CONTENT: Article
Diversity Inc. published their Top 50 Companies list and Intel was included as No. 50, after having been included as a Noteworthy Company last year. The Diversity Inc. Top 50 list is derived exclusively from corporate survey submissions and companies are evaluated within the context of their own industries. The survey is the most rigorous, data-driven analysis gauging detailed demographics based on race/ethnicity and gender at some of the largest U.S. employers, all in an effort to better assess initiatives to hire, retain and promote women, minorities, people with disabilities, LGBTQ and veterans.
The survey tracks human capital outcomes and connects them with best practices utilized to promote the advancement of underrepresented groups in the workplace. The results of this survey are highly regarded by media, corporations, government agencies, academia and the public at large thanks to the exhaustive vetting of data and tracking real diversity on the ground. The list is comprised by using sophisticated SAS software to analyze companies:
Talent Pipelines: workforce breakdown, recruitment, diameter of existing talent
Talent Development: employee resource groups, mentoring, philanthropy, movement and fairness
Leadership Accountability: responsibility for results, communication and visibility
Supplier Diversity: percent of Tier I and Tier II spend with minority, women, LGBTQ, disability and veteran-owned businesses
Learn more about Intel's commitment to diversity & inclusion
About Intel
Intel (NASDAQ: INTC), a leader in the semiconductor industry, is shaping the data-centric future with computing and communications technology that is the foundation of the world's innovations. The company's engineering expertise is helping address the world's greatest challenges as well as helping secure, power and connect billions of devices and the infrastructure of the smart, connected world – from the cloud to the network to the edge and everything in between. Find more information about Intel at newsroom.intel.com and intel.com.
Intel and the Intel logo are trademarks of Intel Corporation in the United States and other countries.
More From Intel
Wednesday, December 11, 2019 - 2:10pm
Tuesday, December 10, 2019 - 1:35pm
Monday, December 9, 2019 - 2:15pm