Intel Named One of America's Most JUST Companies
Intel Named One of America's Most JUST Companies
Intel recognized for strengths in issues affecting communities, the environment and its workers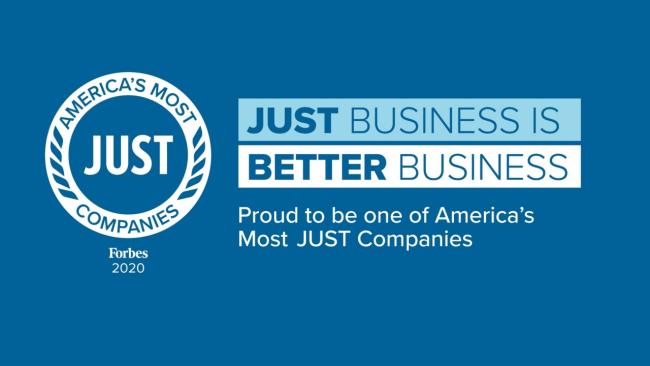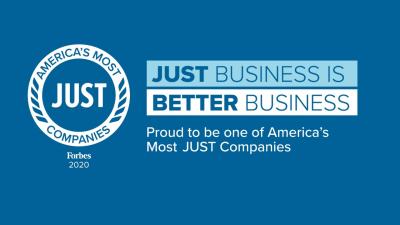 tweet me:
.@Intel recognized as one of the top 5 #AmericasMostJUST companies by @justcapital_ and @Forbes for third consecutive year http://bit.ly/32J2d7k #JUST100
Tuesday, November 12, 2019 - 2:50pm
NEWSROOM: Intel
CONTENT: Article
This morning, Forbes, in partnership with JUST Capital, published their annual ranking of America's Most Just Companies, also known as The Just 100, a premiere ranking of how corporations perform on the business practices people throughout the U.S. care about most. Intel was included at No. 4 out of 100, making this the third year in a row that Intel has been recognized as a top five company in America. In addition to Intel's performance on the comprehensive JUST 100 list, the company was also recognized as No. 1 for communities, customers, the environment and shareholders within the Semiconductors & Equipment category, landing at No. 2 overall for the category.
Intel's high ranking on this list is due to the company's strengths in issues affecting communities, the environment and its workers. Among its work benefitting communities, Intel has adopted the UN Guiding Principles on Business and Human Rights in its own Global Human Rights Principles and received the highest possible score in 2019 from Development International for its compliance with Dodd-Frank conflict mineral disclosure rules. Intel benefits the environment in a variety of ways, including sourcing 100% of energy from renewables in its US and EU operations and actively working towards the company's goal of restoring 100% of its global water usage by 2025. Finally, Intel finds great strength in its workers, having achieved pay and promotion parity and global gender pay equity in 2018 and continuing to receive high ratings for internal career opportunities.
Learn how Intel constantly innovates to deepen the impact of our corporate responsibility efforts
About Intel
Intel (NASDAQ: INTC), a leader in the semiconductor industry, is shaping the data-centric future with computing and communications technology that is the foundation of the world's innovations. The company's engineering expertise is helping address the world's greatest challenges as well as helping secure, power and connect billions of devices and the infrastructure of the smart, connected world – from the cloud to the network to the edge and everything in between. Find more information about Intel at newsroom.intel.com and intel.com.
More From Intel
Monday, April 12, 2021 - 2:45pm
Thursday, April 8, 2021 - 2:35pm
Tuesday, March 30, 2021 - 11:30am